Century Complete
|
Snook, TX 77879
Grand Lake
Single Family Homes
5 Floor Plans Available
Grand Lake Dr,
Snook, TX 77879
281-742-0895
Sales Office Hours
Sales Office Hours
Monday 10:00 AM - 7:00 PM
Tuesday 10:00 AM - 7:00 PM
Wednesday 10:00 AM - 7:00 PM
Thursday 10:00 AM - 7:00 PM
Friday 10:00 AM - 7:00 PM
Saturday 10:00 AM - 7:00 PM
Sunday 10:00 AM - 7:00 PM
New homes in Snook, Texas
Studio Information:
Texas Studio
15616 Del Norte Drive,
Conroe, TX 77306
Phone: 281.742.0895
Welcome to Grand Lake, a new home community offering inspired new houses for sale in Snook, TX. Conveniently situated southwest of College Station, Grand Lake boasts a prime location with easy access to employment and educational centers like Texas A&M University. Nestled in the heart of the Brazos Valley, Snook features an array of local activities, including boutiques, restaurants, ice cream parlors, museums and treasured community events, such as the annual Chilifest Music Festival. Grand Lake has some of the best homebuying sites in Fort Burleson County, TX, showcasing an inspired selection of one- and two-story plans with open-concept layouts and designer-selected finishes. Explore these new houses for sale and start your dream home journey at Grand Lake in Snook, TX today!
Inspired home designs
Check out quality layouts that may be available for purchase at this community today!
1612
Single Family Home
1603 sq ft
4 br
2 ba
2 bay
CLAREMONT
Single Family Home
1429 sq ft
3 br
2 ba
2 bay
COVINGTON
Single Family Home
1607 sq ft
4 br
2 ba
2 bay
ESSEX
Single Family Home
2014 sq ft
4 br
3 ba
2 bay
RADFORD
Single Family Home
1776 sq ft
4 br
2 ba
2 bay
Request Information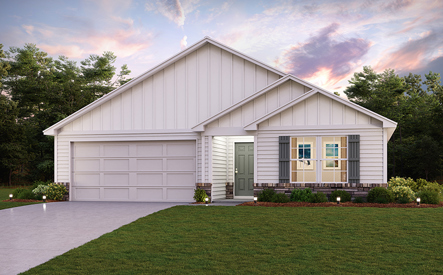 Grand Lake
Single Family Homes
Grand Lake Dr
Snook TX 77879