Century Complete
|
Newton, NC 28658
Maple Ridge
Single Family Homes
8 Floor Plans Available
Mulberry Ridge Dr & Pitts Ave,
Newton, NC 28658
704-494-0995
Sales Office Hours
Sales Office Hours
Monday 10:00 AM - 7:00 PM
Tuesday 10:00 AM - 7:00 PM
Wednesday 10:00 AM - 7:00 PM
Thursday 10:00 AM - 7:00 PM
Friday 10:00 AM - 7:00 PM
Saturday 10:00 AM - 7:00 PM
Sunday 10:00 AM - 7:00 PM
New homes in Newton, North Carolina
Studio Information:
Charlotte Studio
9325 Center Lake Drive, Suite 160
Charlotte, NC 28216
Phone: 704.494.0995
The desire of country living, but within the City Limits of Newton, NC. is available in the Community of Maple Ridge. Only 1.5 hours from Asheville, Winston-Salem and Charlotte, Maple Ridge gives easy access to the city when you need. Single Family homes are ready and waiting for you to enjoy the open floor plans, granite counter tops, stainless appliances and calling it home!
Inspired home designs
Check out quality layouts that may be available for purchase at this community today!
ASHTON
Single Family Home
1404 sq ft
3 br
3 ba
1 bay
AUBURN
Single Family Home
1566 sq ft
3 br
3 ba
2 bay
BERKSHIRE
Single Family Home
1965 sq ft
4 br
3 ba
2 bay
DUPONT
Single Family Home
1774 sq ft
4 br
3 ba
2 bay
ESSEX
Single Family Home
2014 sq ft
4 br
3 ba
2 bay
GRANBY
Single Family Home
2653 sq ft
5 br
3 ba
2 bay
HENDERSON
Single Family Home
2947 sq ft
5 br
3 ba
2 bay
KINGSTON
Single Family Home
2376 sq ft
4 br
3 ba
2 bay
Request Information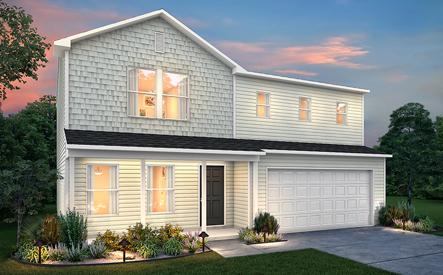 Maple Ridge
Single Family Homes
Mulberry Ridge Dr & Pitts Ave
Newton NC 28658