Working remotely is increasingly popular for all the right reasons, such as avoiding the daily commute hassle and flexible working hours. But amidst the freedom, distractions lurk, and finding a home that suits personal and professional needs can be challenging.
But don't worry if you've been struggling to find the ideal housing solution for your remote work life. You're not alone. Many remote workers face the same challenge.
The good news is that we understand the unique requirements of remote workers in the housing market. We offer homes designed to provide comfort, functionality, and a harmonious work-life balance. So, whether you want to buy a home online or visit one in person, read on for our valuable tips.


1. Prioritize Functionality and Comfort
First and foremost, prioritize functionality and comfort. When you work from home, having a dedicated workspace is crucial for productivity. Look for a home that features a home office with ample natural light and a well-designed layout.
Many of our homes come with designated office spaces—and if not, flexible floor plans that offer plenty of space to create a remote-work-friendly environment.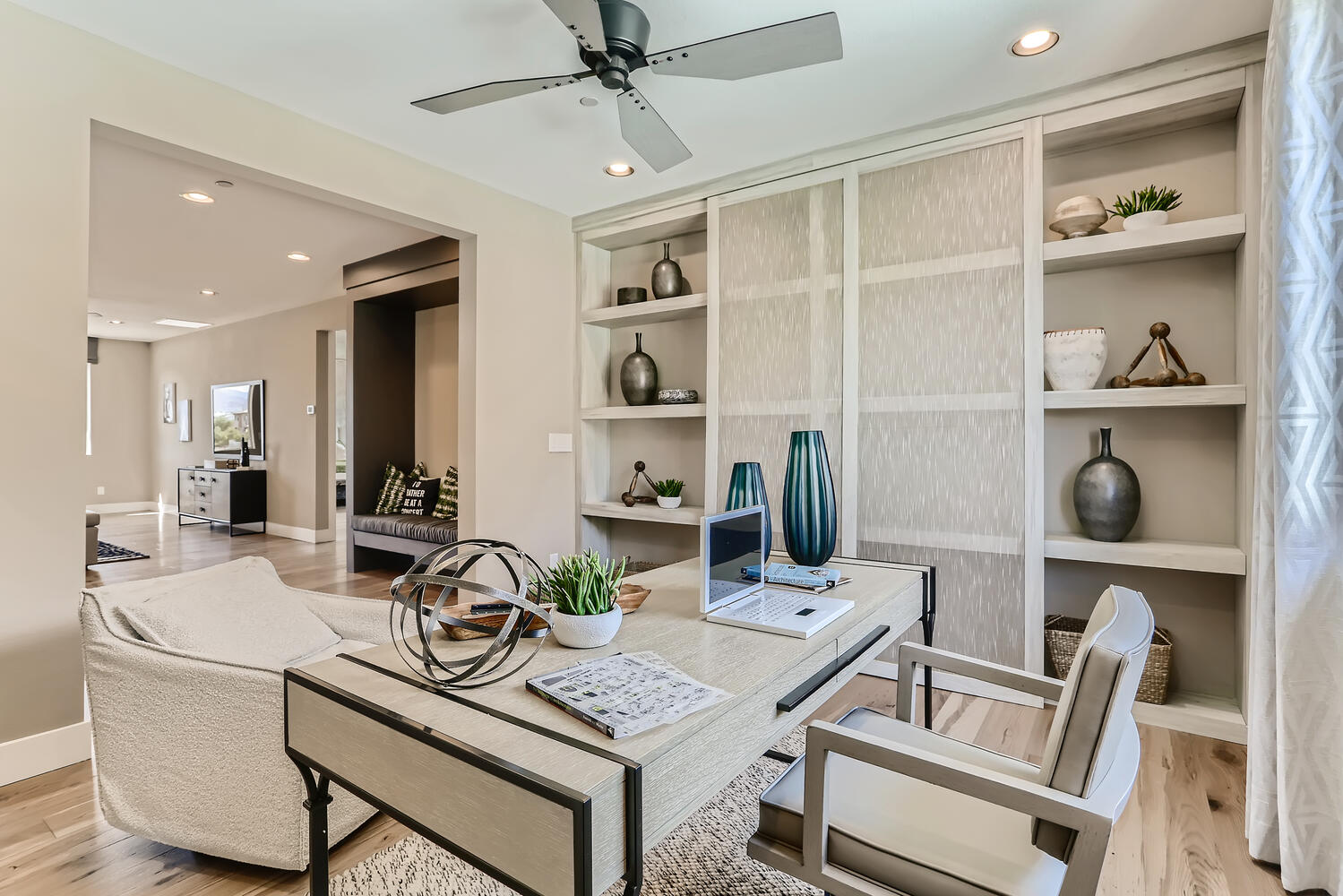 2. Balance Your Financial Goals and Dreams
While you aspire to find your dream home, it's essential to consider how much you can afford without blowing a hole in your bank account. Investing in a home you can comfortably afford means long-term satisfaction with your purchase. To zero in on the right budget for you, get free, no-commitment financial homebuying insight by prequalifying today with our affiliate lender, Inspire Home Loans®.
3. Consider Your Lifestyle and Location Needs
As a remote worker, your home environment directly impacts your productivity. When searching for your new home, evaluate your lifestyle in relation to your preferred locations to find a home that complements both your personal and professional needs. For example, while a quiet neighborhood is important, working from home can sometimes feel isolating. Choosing a location that offers easy access to recreational activities and nearby amenities is important for striking a healthy work-life balance.
We understand this balance and offer homes in communities that blend comfort, functionality, and access to a variety of area amenites.


4. Choose a Builder that Understands Your Needs
Selecting a new construction homebuilder that understands your unique needs can make all the difference in the homebuying process.
As one of the nation's top 10 homebuilders*, we have extensive experience assisting a variety of homebuyers—including remote workers—and guiding them every step of the way throughout the homebuying process.
Find Your Work-from-Home Haven
Buying a house as a remote worker is exciting and rewarding. It means no more dealing with landlords—plus, you can purchase a home that perfectly fits your personal and professional lifestyle as a remote employee.
To get started, reach out to us today and let us help you find your best fit!