Having a well-designed home office setup in your newly built home (or any home for that matter) offers a multitude of benefits that contribute to both your professional and personal well-being. It enhances productivity, portrays a polished image during virtual meetings, and with the daily commute eliminated, contributes to a better work-from-home routine.
Simply put, designing an exceptional at-home office is akin to crafting a professional escape within the comfort of your home. Eager to create a functional and inspiring home office after a successful home search and purchase? You are in the right place!
Setting Up a Functional At-Home Office
Setting up a productive office in your new home can be exciting, yet challenging. With the following practical steps, you'll be able to curate a home office setup that enhances your work-from-home experience: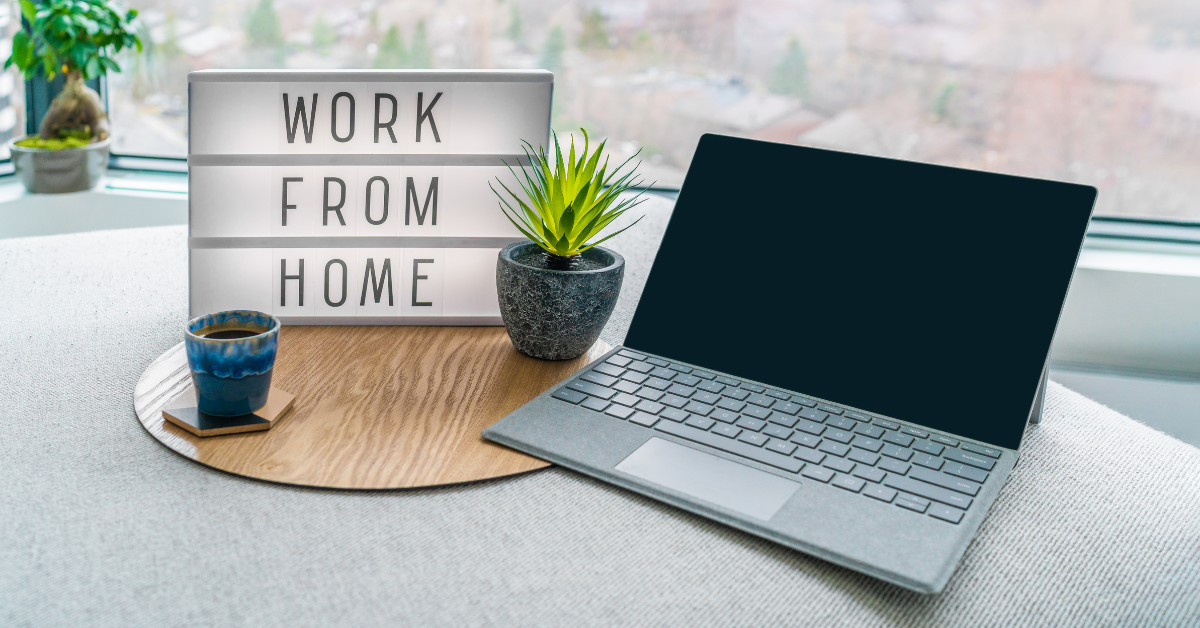 Room Selection
Choosing the right room for your new home office is the cornerstone of a successful setup. Why? Because the room you decide on will directly influence your ability to concentrate and work effectively. For instance, setting up your at-home office next to your living room could lead to unnecessary distractions, whereas a room with poor natural lighting could affect productivity.
To select the right room, consider factors like natural light, room layout, and proximity to essential amenities like the kitchen or bathroom. Noise levels are also a crucial element to consider. Choosing a quiet room can help you focus more heavily on work projects. More importantly, choose a room you will enjoy spending time in to enhance your positive association with work. In a new home from Century Communities, you'll find versatile spaces that can be transformed into the idyllic remote workspace.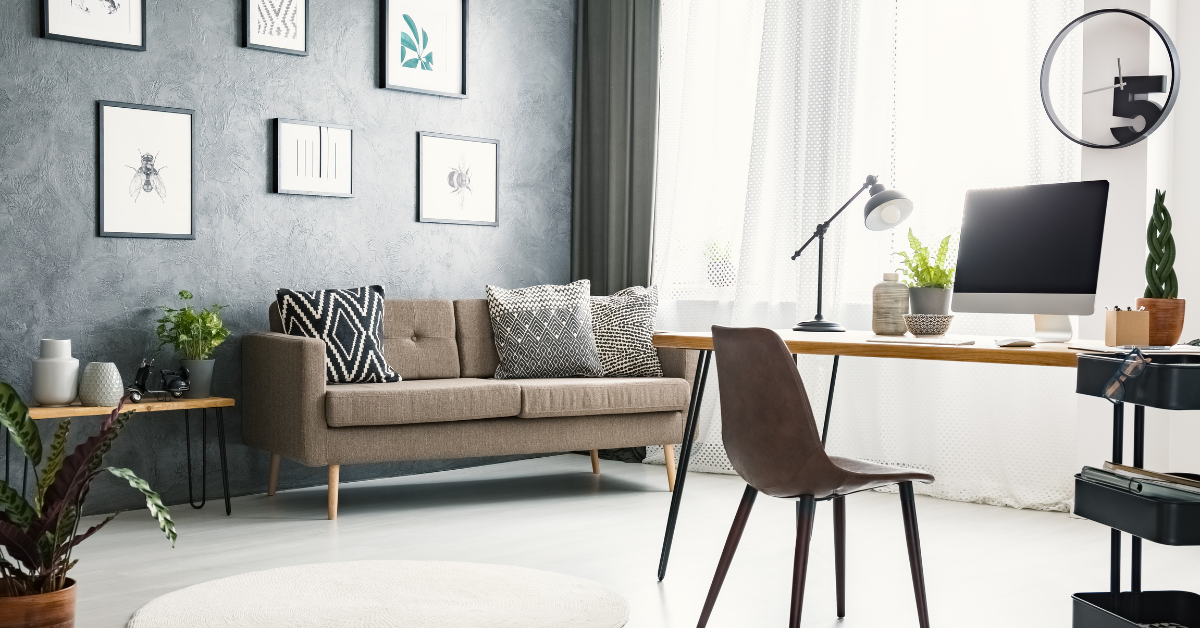 Furnishing the Space
The right office furniture and equipment are the backbone of your at-home office, providing the essential framework for productivity and comfort. Well-chosen office furniture also minimizes physical strain and promotes a seamless workflow.
Opt for ergonomic chairs, spacious desks, and office furniture with ample storage solutions for your workspace. You might even invest in a standup desk, so you can choose to sit or stand throughout the day.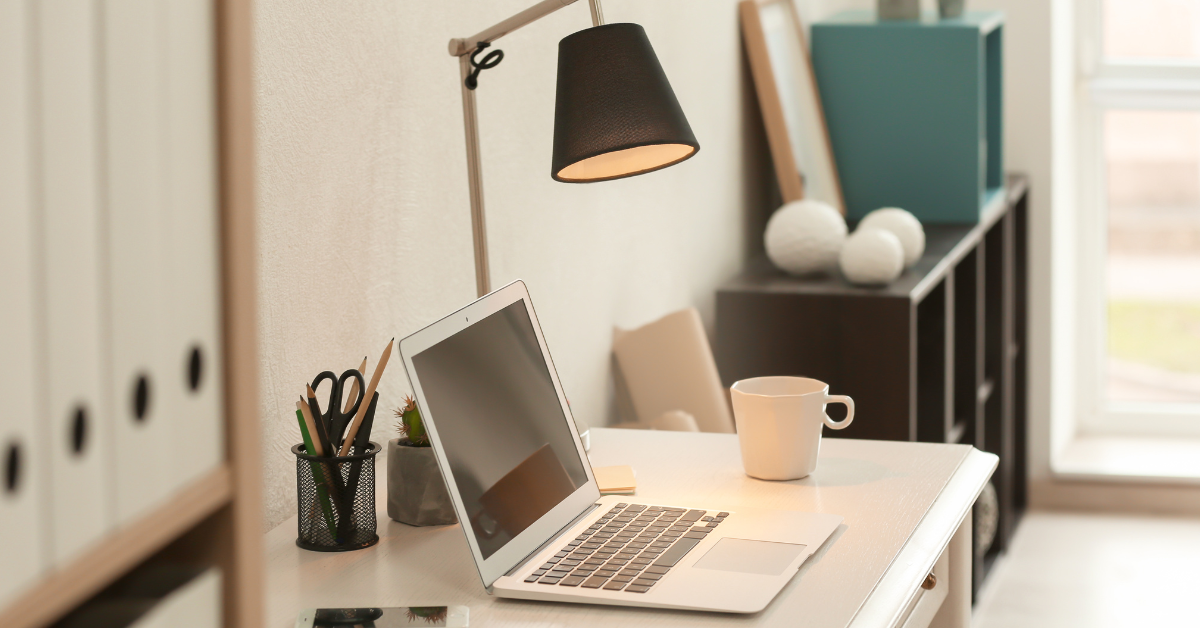 Enhance Your Lighting
Home office lighting plays a pivotal role in shaping your work productivity. It prevents eye strain and fatigue and directly contributes to alertness. Proper lighting even has the power to enhance your mood, helping you feel your best as you tackle work tasks.
While natural light from a window is optimal, you can experiment with different lighting levels and color temperatures. A balance between natural, task, and ambient lighting could provide a productive environment that sustains your workflow throughout the day.
Pro-tip: To reduce eye strain, ensure you have enough light over your writing and reading area, as well as move lights that could cause glare or a reflection on your computer screen.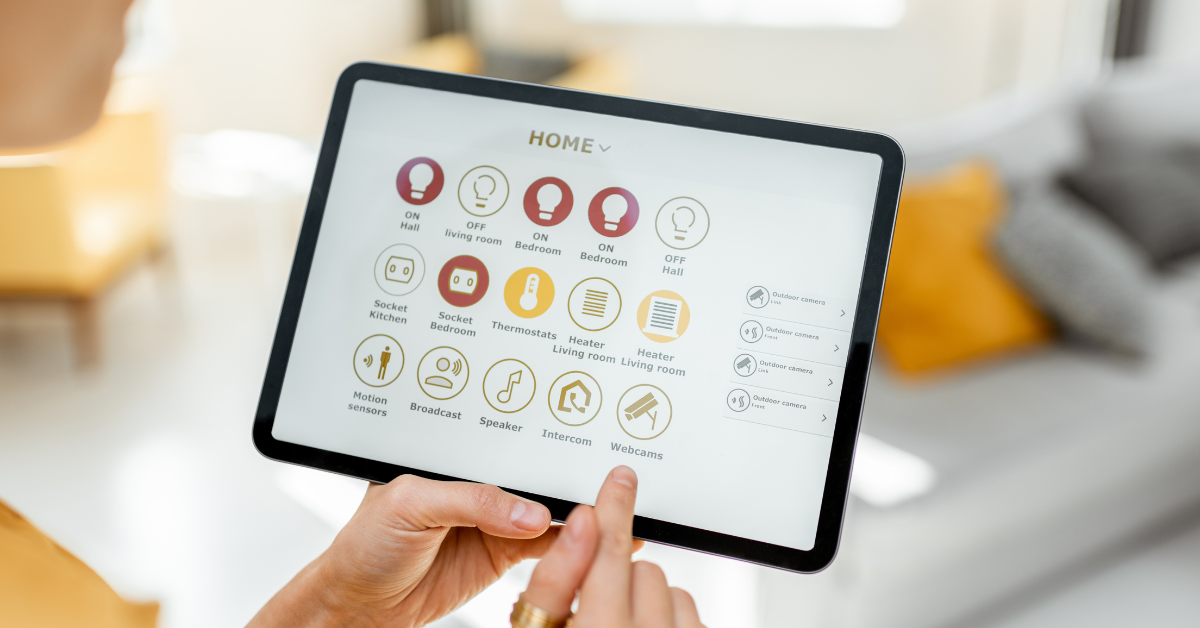 Automate Your At-Home Office
For the coziest and most convenient work sessions, upgrade your office space with smart-home devices that can help automate repetitive tasks. For example, some automated devices can quickly adjust light levels and regulate the temperature.
Wi-Fi devices, such as eero Wi-Fi Systems, can even boost your Wi-Fi range through your home, so you never have to worry again about freezing during a virtual meeting. Smart doorbell cameras, another great device, can prevent unnecessary trips every time someone comes to the door.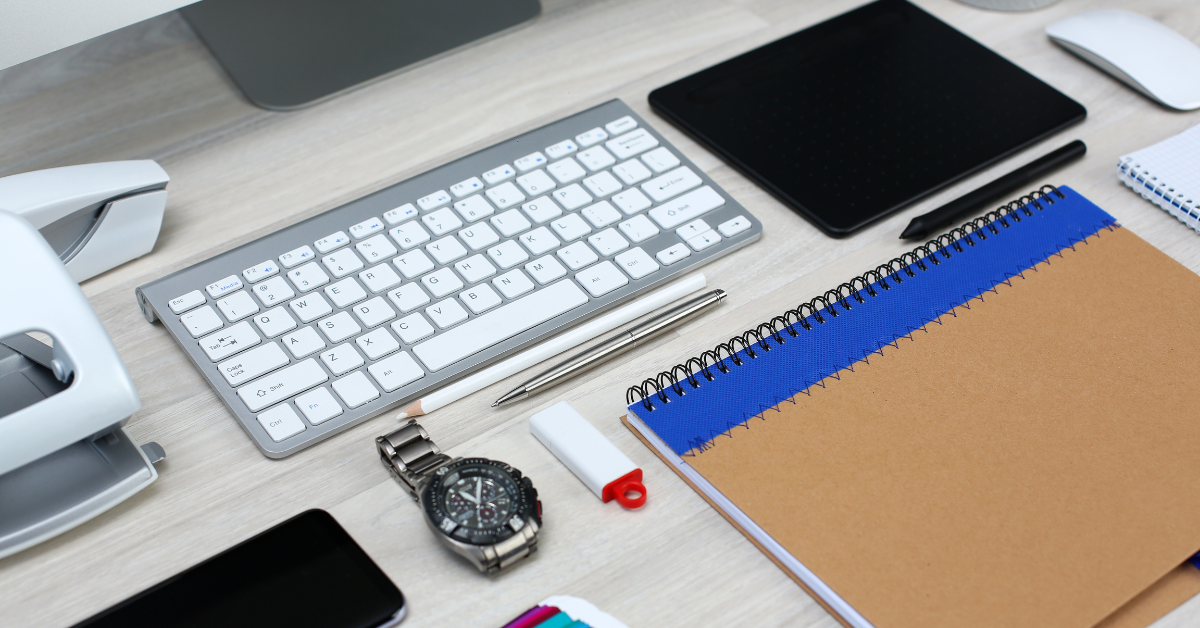 Get Things Organized
Efficient workspace organization is the secret to a clutter-free and productive at-home office. Utilize shelves, cabinets, and organizers to keep your essentials within reach and maintain a tidy environment.
It's also necessary to implement a paper management system, so important documents don't go missing when needed. Additionally, schedule regular organization sessions to maintain an orderly home office setup.
Pro-tip: Pesky wires are everywhere in an office! To tame them, invest in a cord management system. This could be as minimal as a twist tie, or as grand as a bamboo cable organizer.
Final Word: Creating the Perfect Home Office
Everyone's home office setup looks different—natural versus indirect light, standing versus sitting desks, and a room by the kitchen versus by the bathroom. The choices are endless! However, as you learned today, there are key factors that contribute to the perfect at-home office.
Crafting a harmonious home office begins with a thoughtfully designed home. That's why at Century Communities, we offer a range of new homes with flexible rooms. With our new construction homes, you can seamlessly blend work and comfort for the ultimate work-life balance.
Ready to start your home search? See what's available in your area today!