Century Complete
|
Casa Grande, AZ 85193
Mountain View Estates
Single Family Homes
3 Floor Plans Available
Arica Rd & John Jacob Astor Ave,
Casa Grande, AZ 85193
520-308-6195
Sales Office Hours
Sales Office Hours
Monday 10:00 AM - 7:00 PM
Tuesday 10:00 AM - 7:00 PM
Wednesday 10:00 AM - 7:00 PM
Thursday 10:00 AM - 7:00 PM
Friday 10:00 AM - 7:00 PM
Saturday 10:00 AM - 7:00 PM
Sunday 10:00 AM - 7:00 PM
New homes in Casa Grande, Arizona
Studio Information:
Casa Grande Studio
917 N. Promenade Parkway, Suite 105
Casa Grande, AZ 85194
Phone: 520.308.6195
Step into a new age of homebuilding with 3D-printed new homes for sale in Casa Grande, AZ from Century Complete—the national leader in online homebuying. Our proprietary new line of robotically printed homes infuses signature floor plans with innovative concrete composite walls, blending our tried-and-true look with modern construction techniques for a new home that's strong, stylish, and sustainable. Uniquely situated at the base of the Casa Grande Mountains, Mountain View Estates puts you just minutes from an abundance of outdoor recreation—plus shopping, dining and entertainment in downtown Casa Grande.
Learn more about our 3D-printed homes here!
Buy online today!
Lock in your new home through our convenient and completely online Buy Now process.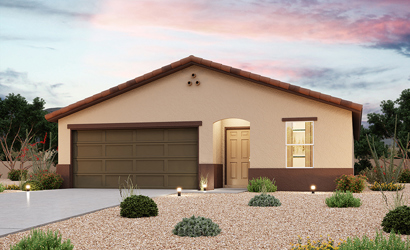 8012 S Magic Dr | Lot 0146
Radiant
Single Family Home
1477 sq ft
3 br
2 ba
2 bay
Inspired home designs
Check out quality layouts that may be available for purchase at this community today!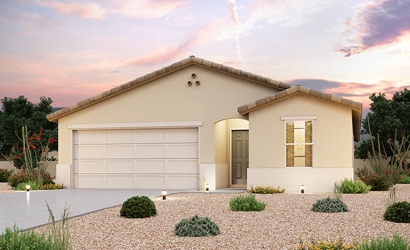 Emerald
Single Family Home
1656 sq ft
3 br
2 ba
2 bay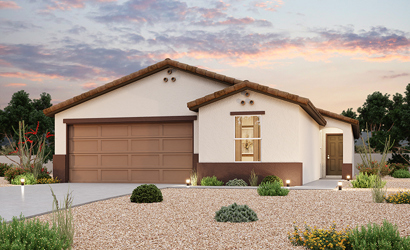 Marquise
Single Family Home
1901 sq ft
4 br
2 ba
2 bay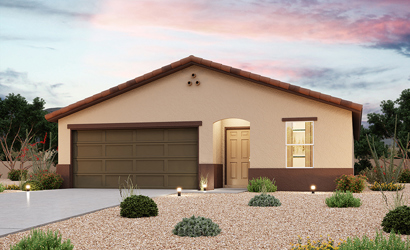 Radiant
Single Family Home
1477 sq ft
3 br
2 ba
2 bay
Similar Communities Near You
Request Information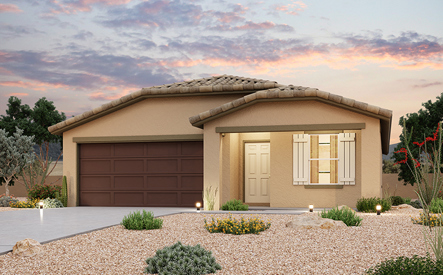 Mountain View Estates
Single Family Homes
Arica Rd & John Jacob Astor Ave
Casa Grande AZ 85193