The sight of majestic mountains greeting you as you awaken, the joy of venturing into untamed canyons, and the enchantment that comes from being fully immersed in Utah's serene and varied landscapes create an unparalleled experience for those lucky enough to call this state their home.


Utah's Diverse Landscapes



From the towering, snow-capped Wasatch Range to the hauntingly beautiful red rock deserts of the south, Utah's landscapes are nothing short of diverse and spectacular. Picture buying a home for sale in Utah, amidst a panorama of towering canyons, tranquil lakes, and blossoming wildflowers that change with the seasons. These awe-inspiring vistas are not just postcards but often the actual backdrops to new construction homes offered by Century Communities in Utah.


Nature's Impact on Health and Well-Being
Living in close proximity to nature positively impacts your overall well-being, encompassing both mental and physical aspects. The benefits go beyond mere aesthetics. Studies show that access to natural environments reduces stress, promotes relaxation, and improves mood. By moving to Utah, you can trade your treadmill for hiking trails, turning routine workouts into adventures. The fresh mountain air is not just a delight for your lungs but also a reprieve for your mind.
Utah's outdoor playground is yours to explore, and the health benefits of an active lifestyle are well within reach.
Embrace a Life of Adventure
Utah is an outdoor enthusiast's paradise, offering a gamut of recreational activities. The state's diverse landscape lends itself to everything from hiking, camping, and fishing in the summer to skiing and snowboarding in the winter.
Purchasing a new home in the Salt Lake City Metro area, for instance, positions you just a short drive from both urban amenities and the wilderness. Owning a home in Utah is an open invitation to step outside and seize the day, every day.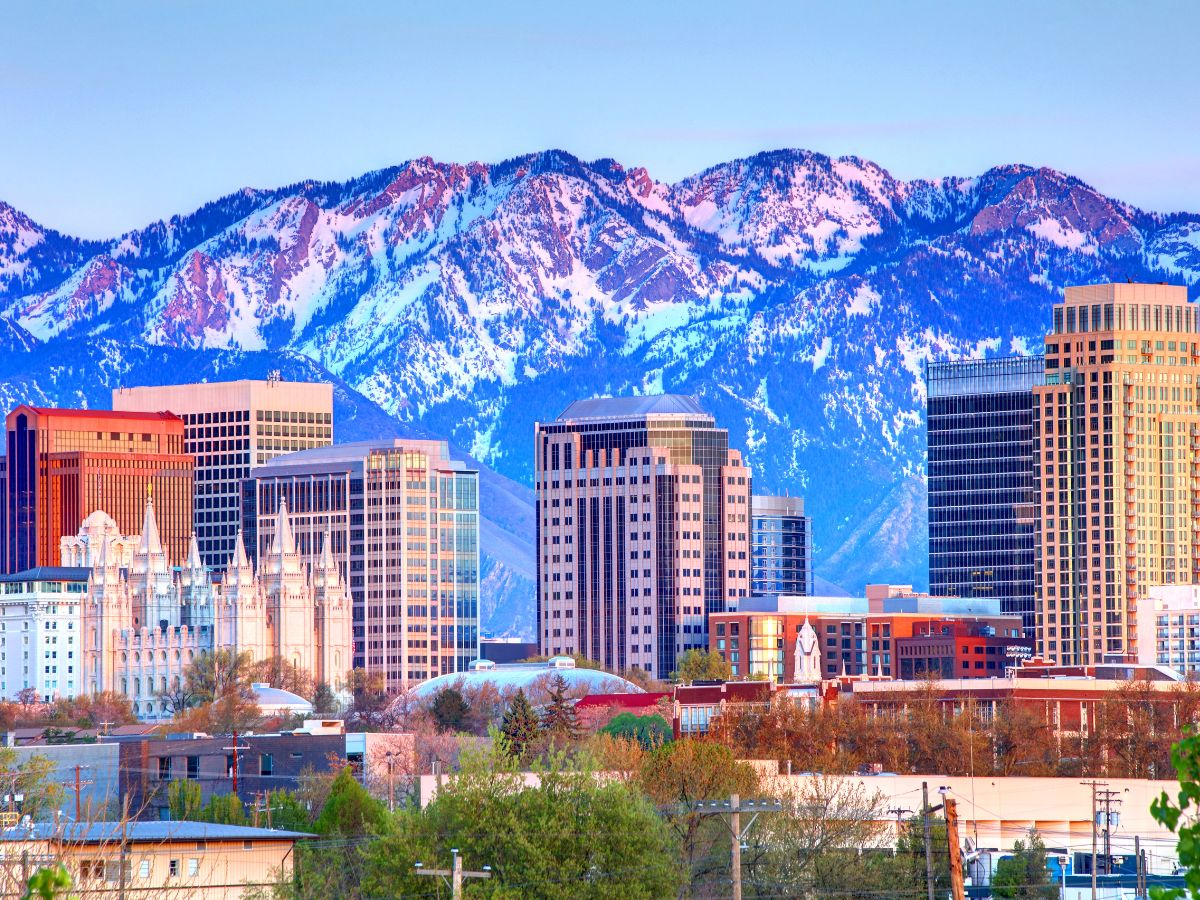 Real Estate Value and Investment
Investing in a home near Utah's natural wonders doesn't just promise an outdoor lifestyle but may also yield impressive long-term financial returns. Properties nestled in areas of outstanding natural beauty, such as the Salt Lake City Metro area, hold lasting appeal for potential buyers. Homebuilders like us understand this demand, presenting opportunities for aspiring homeowners to invest in prime real estate with strong potential for growth over time.
Discover Utah's Nature-Inspired Lifestyle with Century Communities
Purchasing a new home in Utah and living close to nature isn't about giving up city conveniences; it's about gaining something far more valuable - a lifestyle that embraces health, adventure, and the tranquility of the outdoors. From stunning landscapes and outdoor activities to health benefits and investment value, the appeal of owning a home near Utah's natural wonders is truly enduring.
Whether you're seeking your dream home or looking for an investment, the question isn't why you should move to Utah, it's why haven't you already? The door to an enriching life is open, courtesy of Century Communities in Utah.
Explore our exceptional communities in Utah and start your dream home journey today!