Many homebuyers spend days or even weeks looking for a real estate agent, exploring available homes online, arranging for viewings, and submitting offers, only to discover their chosen home is in the center of a bidding war or already under contract. Those who successfully navigate this initial stage of buying a pre-owned home will then have to work through scheduling and managing inspections, appraisals, and further negotiations before closing, which is often months later.
By working with a new construction homebuilder, you can bypass a great deal of the typical resale homebuying process. But we take it even further than that. We've reinvented the entire experience by focusing on digital innovation—shop where and when it best suits you—exceptional efficiency, stellar customer satisfaction, and true sustainability.
Browse and Buy a Home Online
In a day and age when you can buy just about anything from the comfort of your own home, why shouldn't this be true when shopping for a house? We're the first in the industry to offer a completely online homebuying process. Simply browse our collection of stylish and modern homes online, and once you find the perfect fit, start your purchase from a computer or phone any time of day or night.
Streamlined Process Reduces Stress of Homebuying
When you choose to buy a newly constructed home from us, you'll experience one of the most efficient and streamlined real estate processes in the market today.
First, obtain a no-strings-attached preliminary assessment of your purchasing power (called prequalification) online through our affiliate lender, Inspire Home Loans®. This will help you determine your homebuying budget. The prequalification process is simple: you provide a snapshot of your finances, the lender runs a credit check, and then you will be notified by Inspire Home Loans® as to whether you're potentially a good match to qualify for a mortgage.
Even if your financial profile indicates you're not able to qualify for a home loan, you may be still be a good match for The Ascent Club—a free program by Inspire Home Loans® that provides exclusive access to a team of skilled specialists to help you save for a home loan, improve your credit, and establish a roadmap for attaining your dream home.
Second, begin your home search. Many buyers cite the quality of the neighborhood as the most important factor in home selection, which is why we're proud to offer a substantial home inventory spanning 18 states in some of the best markets in the country. To get started, just select your geographic area and begin browsing new homes. Once you find something you like, explore details online or schedule an in-person tour of your selected community.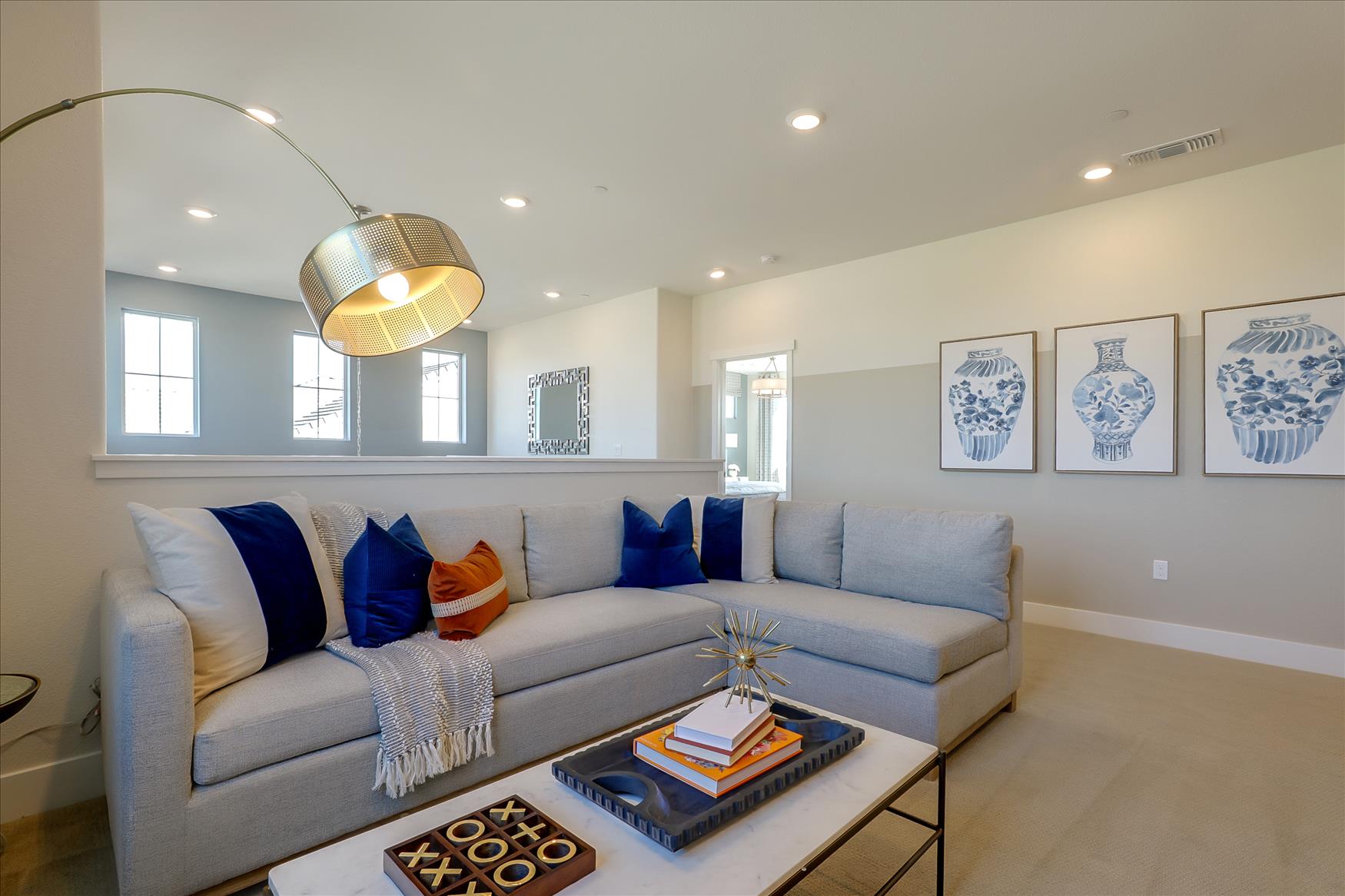 Third, the beauty of buying a newly built home is that you can enter a preliminary contract once you're qualified, locking in your home choice and protecting it from other potential buyers. It's as easy as completing our online buying form and paying an initial deposit. Plus, once you close, you get a home warranty that protects your purchase from unusual wear and tear and other unexpected problems in the first year.
Customer Satisfaction is Our Top Priority
Although a vast majority of businesses today say that customer satisfaction is a priority, those who prove it through their actions are rare. Every member of our team is focused on our customers' experience, from sales agents to loan officers to the building team.
Purchasing a home is a big investment. As a homebuyer, you have every right to expect to have your concerns addressed and problems resolved. Check out our homeowner reviews and see how we're committed to truly making customer satisfaction our number one priority.
Energy-Efficient, High-Quality Homes
If you're looking for your forever home, you'll want a quality-built home to last through the ages. Our team is committed to using the highest-quality building materials, in addition to creating sustainable homes and communities.
Embark on a New Homebuying Adventure
If you're in the market for a new home, get in touch with us for personal guidance on availables homes in your area. Or if you'd rather browse on your own, start your search below!