How will you finance your new home? There are various types of loans for new homes, and you may be unsure of which is best for you. The choice you make now about financing your home can affect your budget and future finances
This is why it's very important to work with a knowledgeable lender who can explain the different types of mortgages and walk you through each step of prequalification and financing. Being expertly guided through home financing will help streamline the mortgage process and enhance your overall homebuying experience. Once you understand your financing options, your decision will become much clearer.
In this article, we explain the different kinds of mortgages that are available for new home financing, along with their advantages and disadvantages. We also discuss the prequalification process, why it's important, and how partnering with our affiliate lender Inspire Home Loans® can help make buying a home much easier.


Home Financing Options
The two primary categories of home loans are fixed-rate mortgages and adjustable-rate mortgages, which determines whether your loan's interest rate remains fixed or fluctuates throughout the life of the loan. There are then various types of loans your mortgage could be packaged in, the most prominent of which are conventional loans (not associated with a government program) and FHA loans (Federal Housing Administration).
In addition, you may qualify for other special government home loan programs, which we'll cover below. Your loan choice will affect how much money you can borrow and your home's price range, the total loan cost with interest, and possibly mortgage insurance and the down payment required.


Fixed-Rate Mortgage
The most common fixed-rate mortgage term is 30 years, but lenders also offer 20-year, 15-year and 10-year loans, indicating how long you have to repay your loan. The loan term can affect what interest rate you qualify for, your monthly principal and interest payment, and the total amount of interest you'll have to pay over the life of the loan.
Advantages: Predictable payments over time, lower risk
Disadvantages: Likely higher interest rate at the outset

Adjustable-Rate Mortgage (ARM)
There are usually two periods for ARMs—one in which the interest rate is a fixed percentage, and the other where the rate varies based on changes in the market. For example, a 5/1 ARM means that the interest rate remains fixed for the first five years, and then fluctuates once a year after that based on market rates. The most common term for an ARM is 30 years.
Advantages: Lower interest rate at the outset
Disadvantages: Higher risk, greater uncertainty with market-dependent rates


Conventional Loan
Conventional loans are issued from private lenders and typically backed by the government organizations known as Fannie Mae and Freddie Mac.
Advantages: As little as 3% down payment, potentially no mortgage insurance
Disadvantages: Higher credit score and lower debt-to-income ratio required
FHA Loan
Issued from private lenders, FHA loans are insured and regulated by the Federal Housing Administration.
Advantages: As little as 3.5 percent down payment, lower credit scores accepted
Disadvantages: Maximum loan amount varies by county, mortgage insurance required

Special Government Programs
These loans are geared toward specific types of homebuyers and they each have their own eligibility requirements.
VA Loans –

This type of loan is for active service members, veterans and their surviving spouses.



Advantages:

Low-cost refinance options and protections for those having trouble making payments, no mortgage insurance premiums, low/zero down payment available



Disadvantages:

Upfront fee at closing





USDA Loans –

This government mortgage loan is designed for borrowers in rural areas that have low to mid-range incomes.

Advantages:

Zero down payments, cheaper than FHA loans



Disadvantages:

Upfront fee and mortgage insurance premium





Local Loans –

States, local government agencies and nonprofit organizations may offer special programs to encourage homeownership by making it more affordable. Some programs are for public service employees or for those wanting to buy a home in a certain neighborhood.



Advantages:

May offer down payment help for a conventional or FHA loan, some lend money directly via a subsidized loan



Disadvantages:

Mortgage insurance often required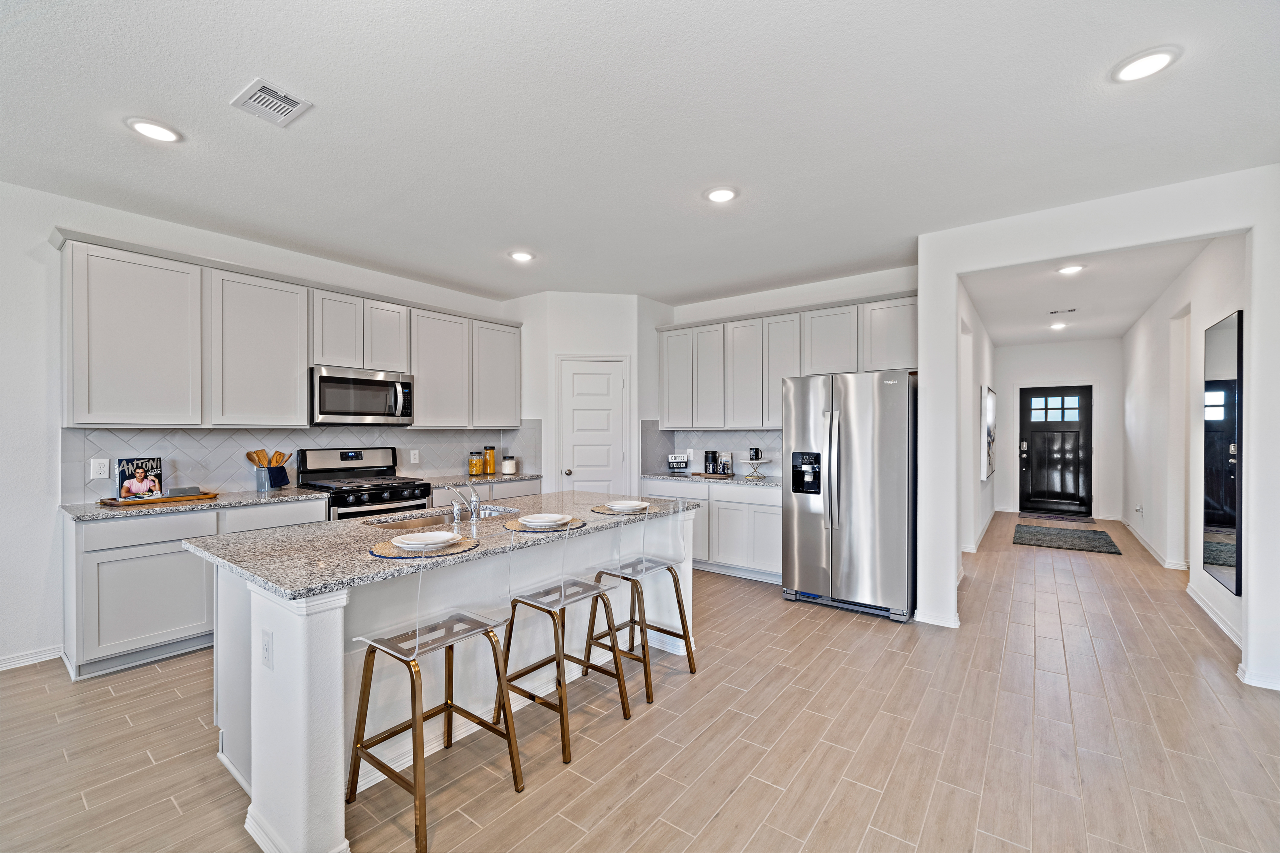 Getting Prequalified for a Mortgage
Prequalification is extremely important to the home financing process. Taking this initial step will help you establish an early relationship with a lender and find out how much you can afford for a home. This helps to streamline the entire homebuying process.


What is Prequalication?
Prequalification is an initial evaluation of a borrower's financial picture to determine their creditworthiness. This tells the lender whether the person is likely to qualify for a loan to purchase a home.

Why Prequalification is Essential for Buying a New Home
Prequalification is a critical step in the homebuying process. Not only does it give you the opportunity to speak with lenders to discuss your loan options and financial budget, but it also helps you to come up with how much money you can spend on your home and the maximum mortgage payment you're able to afford. This will create a smoother and more efficient homebuying experience since you'll only be looking at properties that you know you can afford.


Purchasing a Home with Century Communities
We're here to help you navigate the homebuying process and walk you through each step so that you understand your options. Plus, our in-house lending partner, Inspire Home Loans®, provides a full range of home financing options, including conventional, FHA and VA loans.
Ready to make your dream home a reality?