Torn between a new and a pre-owned home in Florida? While pre-owned homes can have their perks, owning a new construction home in Florida has many advantages that make it a worthwhile investment to consider.


What Are the Benefits of a New

Home?
From modern floor plans and stylish finishes to potentially lower utility bills, below are four exciting benefits of new homes in Florida.


1. Less Maintenance
New homes in Florida generally require less maintenance than older homes. With a new home, the need for repairs and replacements should be less frequent, which can save you money in the long run. Additionally, a new home warranty can offer extra peace of mind, typically covering home components for the first year in the event of poor performance or unusual wear and tear.


2. Energy Efficiency
Move-in-ready new homes in Florida are built to comply with energy efficiency requirements. New properties—especially when you work with a reputable builder like Century Communities—are fitted with the latest appliances, insulation, and window technology, which may reduce energy waste and help keep your home comfortable year-round. This is especially important in Florida, where high temperatures and humidity can increase energy consumption.


3. Modern Amenities
New construction homes in Florida often come with modern amenities that may not be found in older homes. From smart home technology to gourmet kitchens and spa-like bathrooms, these homes offer more than just a place to live—but a full quality-of-life upgrade. These amenities also make entertaining and hosting guests easier.


4. Improved Safety Features
Another benefit of owning a brand-new home in Florida is that it's built to meet the latest safety standards—including fire- and weather-resistant materials. These features can help to keep you safe and secure in your new home.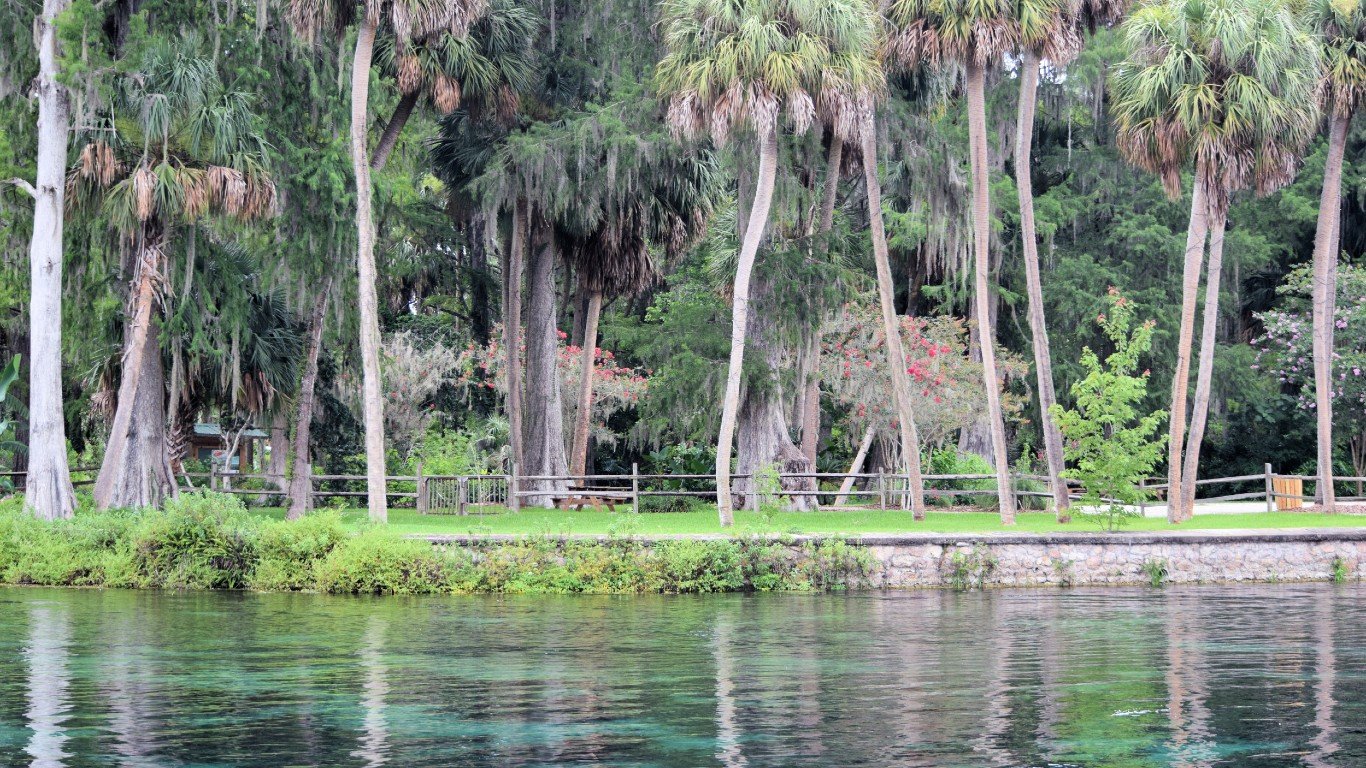 Tips for Buying a New Home in Florida
A new home has plenty of benefits, but finding one that meets your budgets and needs can be overwhelming, especially if you're a first-time homebuyer. Here are some tips to keep in mind while you're at it:
Determine

your

budget:

Know how much you can afford before browsing for options. Consider your monthly income, expenses, and other financial obligations to determine your budget, and whether to explore financing options. This will help you narrow your search and avoid falling in love with a home out of your price range.





Get help determining your budget by prequalifying with affiliate lender, Inspire Home Loans®! →

Prequalify Here





Get pre-approved for a mortgage:

Once you have determined your budget, it's time to get pre-approved. This will help you know how much you can borrow and give you

an advantage over other buyers

who have not been pre-approved.



Research neighborhoods

: From Jacksonville and the Panhandle to Gainesville and the Gulf Coast, there are a variety of

communities in Florida

to choose from, each with its own unique characteristics. Research the areas that interest you to find a location that meets your lifestyle and needs.
Choose a reputable build

er:

Selecting the right builder is crucial when buying a new home. Look for builders with a reputation for quality construction, excellent customer service, and a proven track record of delivering on time and budget. Fortunately, you don't have to look any further than Century Communities—a leading homebuilder in Florida with a reputation that ticks all the boxes.




Discover Your New Dream Home Today
From modern design to energy efficiency and improved safety features, a brand-new home can provide you with the peace of mind and comfort you need to enjoy your best Florida lifestyle.
Ready to find your dream home in sunny Florida? Our seamless and convenient online homebuying process makes it easy for you to quickly find and purchase your best fit with Century Communities or Century Complete!