Have your heart set on purchasing a home in California? We don't blame you. From 840 miles of coastline and over a dozen national parks, to blockbuster entertainment from Hollywood and high-tech innovation from Silicon Valley, the Golden State offers an abundance of world-class attractions.
Although there are many exciting opportunities available, we understand you may feel overwhelmed by the California homebuying process—and that's why we're here to help! Check out our step-by-step guide for buying a home in California below.



The California Homebuying Process




Let's map out the primary steps of the homebuying journey in California (and elsewhere) to help you navigate the process with confidence.
1. Prequalify
Prequalification is the recommended first step of your homebuying journey. Without any financial commitment, it will give you an idea of how much home you can afford. You'll also learn which type of home loan might be best for your situation (conventional, FHA, etc.), and what you need to do to get to the finish line. Once prequalified, your lender will reach out with a quick picture of your finances and next steps. This relationship will help you get a faster pre-approval for a mortgage—and you'll have a price range to help narrow down your search.
2. Find Your Perfect Home
This is where things get exciting. Have a list of requirements and a wish list to help you know what to zero in on as you look at different homes and communities. Considerations may include the number of bedrooms and bathrooms, whether you want a yard, if there's space for a home office, and proximity to workplaces, schools, shopping and other amenities. You'll also want to determine if the move-in date aligns with your homebuying timeline.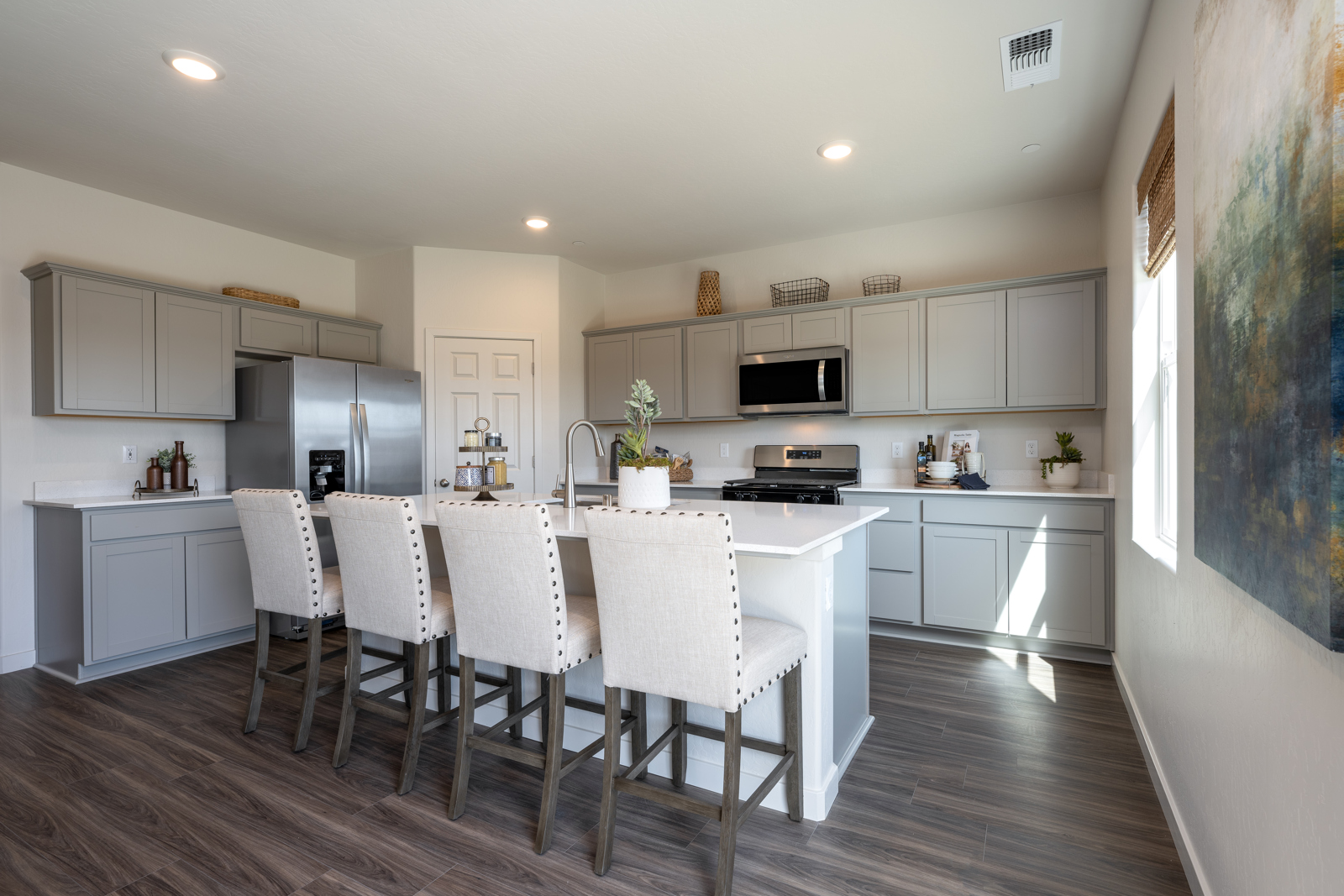 3. Sign a Contract to Purchase
This includes getting a home loan pre-approval, making an earnest money deposit, signing the contract and creating an estimated timeline to closing. Time is of the essence—once you find a home that checks the right boxes, act quickly! After you're pre-approved, be careful not to make any big purchases before closing, as that may increase your debt-to-income ratio, reducing your cash on hand and putting your mortgage loan in jeopardy.

With Century, you'll also have the option to purchase your home completely online!

Learn how →
4. Closing
For this final step, you'll sign remaining paperwork and hand over money for the down payment. There are other expenses (called closing costs) to consider as you calculate how much money you'll need on closing day, but in the end you'll receive your new keys and enjoy the satisfaction of owning your very own home!
What Will This Cost?




Some costs during your homebuying journey to consider:
● Down payment
● Closing costs
● Homeowner's insurance
● Property taxes

To provide peace of mind and potentially reduce repair costs, the builder provides a new home warranty when you buy new construction in California. A home warranty typically includes protection against unusual wear and tear and poor performance of home components for the first year. It is different from a homeowner's insurance policy, which covers damage due to covered accidents, disasters and perils for as long as you maintain the policy.
As a homeowner, you'll need to factor in ongoing monthly expenses like principal, interest, homeowner's insurance and property taxes. One additional step in the California homebuying process is to find out if your property is subject to Mello-Roos tax, a California-only tax created by certain districts to help fund local services and infrastructure.
Is it Cheaper to Buy a New House or a Pre-owned Home in California?


A new house might cost more upfront (though not necessarily) but your home will likely be more energy-efficient, use healthier building materials, have lower maintenance costs, and include smart home technology.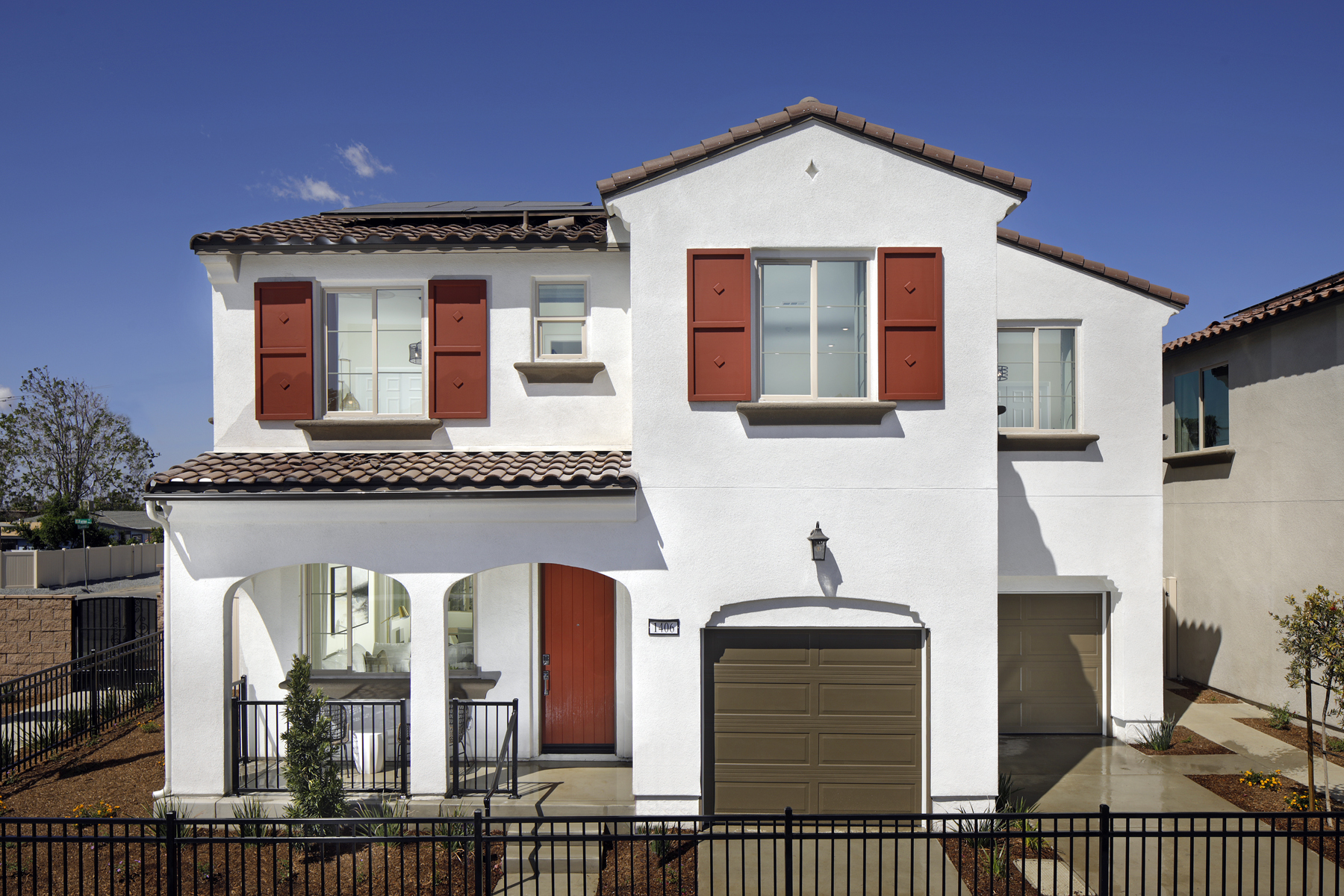 The Century Communities Difference


Now that we've outlined the basic steps to buying a home in California, get your search started with one of the nation's top 10 homebuilders—and the highest-ranked homebuilder on Newsweek's 2023 List of Most Trustworthy Companies in America!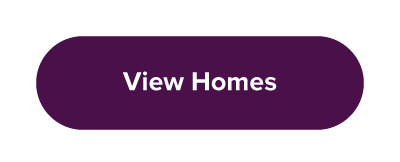 Plus, if you're in need of financing, our in-house lender Inspire Home Loans® makes it easy to prequalify and start the mortgage process.