Colorado is among the most desirable states in the U.S. to call home. Its picturesque national parks, thriving economy, and bustling arts scene are just a few of the reasons the Centennial State is an incredible place to live. But no matter the snowcapped mountains and vast blue skies, navigating the homebuying process can be overwhelming, especially for first-time homebuyers or those moving to Colorado.
Fortunately, you don't have to go through the homebuying journey alone.
In this article, we'll explore the local real estate market to help you understand the factors to consider when finding a home in Colorado, plus provide valuable homebuying tips that can make buying a property that much easier.
Best Neighborhoods in Colorado: What to Consider
Navigating Colorado's expansive offerings can be overwhelming, but here, we'll narrow down your exploration, focusing on the highlights of homebuying in some of the state's best communities.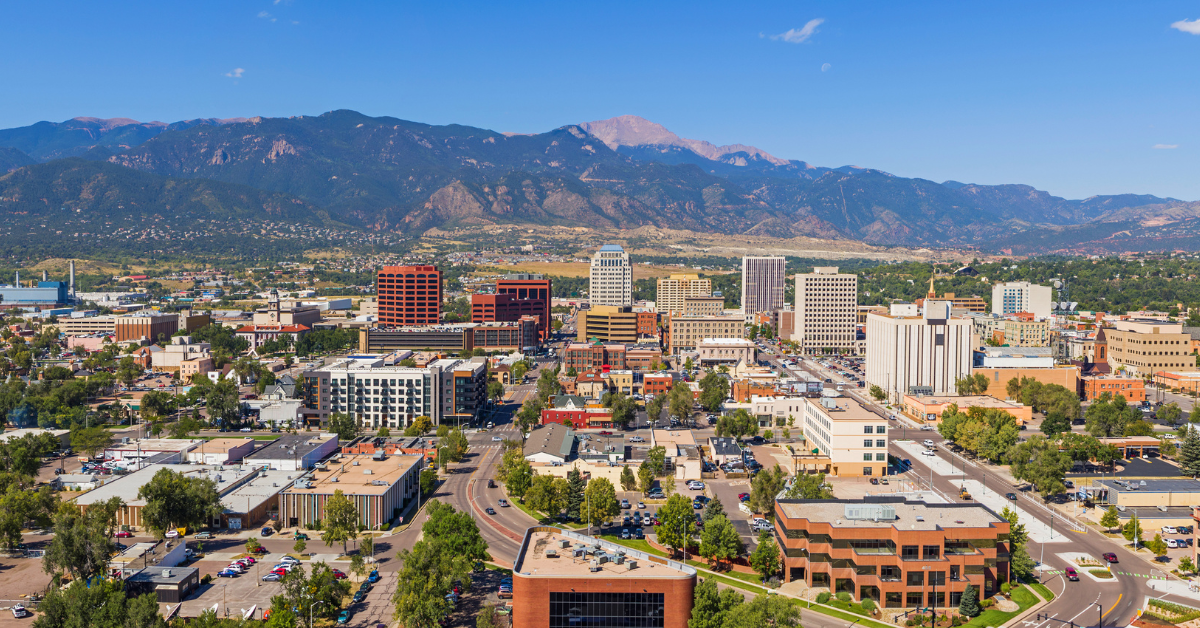 Colorado Springs
Situated in the heart of Colorado, Colorado Springs offers an appealing balance between urban conveniences and picturesque landscapes. New homeowners will be thrilled by the plethora of outdoor activities, from hiking and biking to snowshoeing and camping, that are available year-round. Some of the state's best outdoor attractions, like Garden of the Gods and Manitou Springs, lie within a short distance of the city's downtown area.
Not to mention, the area has a robust military presence, including the United States Air Force Academy, making it a hot rental market. Additionally, the local job market in industries such as nursing, software development, and manufacturing boasts a low unemployment rate, ensuring a stable economic environment for settling into your new home.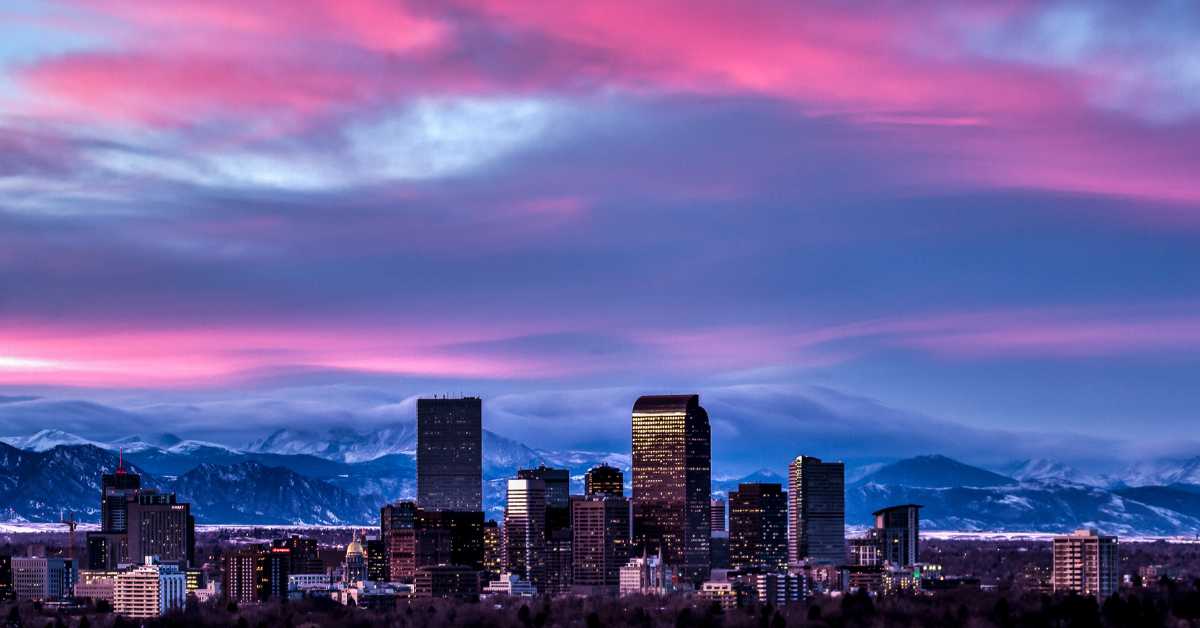 Denver
Homebuyers seeking a vibrant urban experience should consider the state's diverse capital, Denver. The city teems with arts, culture, and a dynamic culinary scene, all nestled among an array of industries such as aerospace, agriculture, bioscience, and finance.
For those interested in making their new home in a city that expertly blends nature with a bustling metropolis, Denver checks all the boxes. Its proximity to the Rocky Mountains provides the opportunity to enjoy both skiing and a show in a single day.
Denver also acts as a gateway to some of the state's other major cities, including Aurora, Broomfield, and Boulder, all located within a 30-minute drive of downtown, making it the perfect central location for your new home.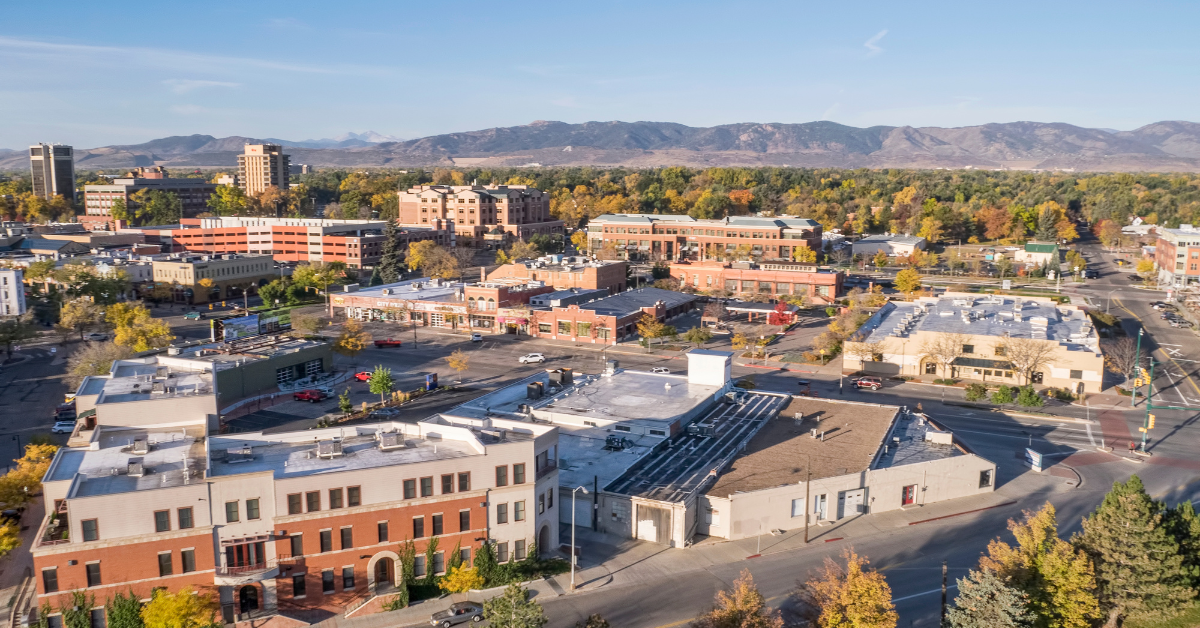 Northern Colorado
If you desire the charm of small-town living but don't want to compromise on accessibility to amenities like shopping, dining, and entertainment, Northern Colorado is the place to be. The cities located in this region are well-regarded for their welcoming neighborhoods and engaging attractions, making them top contenders for your new home destination.
Fort Collins, one of the most populous cities in the area, lays claim to Colorado State University. Further out of town, you'll find Horsetooth Reservoir and the Poudre River, offering some of the best fishing in the state. The combination of a lively downtown area and outdoor destinations contributes to its real estate demand for those looking to own or invest in a rental property.
How to Find Great New Construction Neighborhoods in Colorado
Now that you are familiar with some of the best communities in state, check out these helpful tips for finding new homes for sale in the Colorado.
Leverage Our New Home Search Function
Thanks to our website's powerful home search function, finding the best communities in Colorado has never been easier. You will be able to explore various communities, home types, and price ranges, streamlining your search for the ideal new construction home that perfectly suits your needs in Colorado. If you choose, you'll even be able to purchase your new home completely online!
Evaluate the Area You're Looking In
Evaluating the area you plan on moving to will help you determine if it aligns with your preferences and lifestyle. It will also enable you to identify new construction communities that offer the convenience and accessibility you desire. Some factors to consider include:


• Amenities
• HOAs
• Proximity to schools, work, etc.
Find the Right Home
When it comes to finding the right new home, our versatile property lineup offers a wide range of options throughout Colorado's Front Range. You won't have to search high and low—we have the perfect home for you.
Buying a Home in Colorado: Explore the Best Neighborhoods for New Homebuyers
New homebuyers should thoroughly research multiple neighborhoods in Colorado to find one that best suits their needs and preferences. Factors such as location, amenities, home types, and the homebuilder are all important in helping you find the ideal neighborhood to buy your home in Colorado.
Whether looking for a single-family home, townhome, or condo in locations from Colorado Springs to Northern Colorado, our online home search is the perfect place to start! Bid farewell to endless searching and find your dream home in just a few clicks.
Buying a House in Colorado FAQ
Is Colorado a good place to buy real estate?
Generally speaking, Colorado is a good place to buy a home. This is due to its healthy real estate market, low property tax rate, and future investment potential. Additionally, it's home to several cities that are ranked among the best places to live in the United States.
How much money do I need to buy a house in Colorado?
How much money you need to buy a house in Colorado depends on several factors, such as the home's location, size, and condition, plus the type of loan and size of the down payment. Additionally, it's important to consider all costs associated with buying a home, including homeowners insurance, property taxes, closing costs, and as we mentioned, the down payment.
---
Ready to Find Your Colorado Dream Home?