In recent years, Georgia's thriving cities have been increasingly sought-after by homebuyers yearning for quality neighborhoods—and for good reason. The state boasts a broad spectrum of cities, each offering a unique lifestyle. From the historic charm of Savannah to the dynamic energy of Atlanta, this southern haven promises an array of lifestyles that cater to diverse needs.
If you're ready to buy a new home in Georgia, sit tight. We're breaking down Georgia's top cities' characteristics and housing opportunities. Your dream home in the Peach State is just a click away!
Georgia's Flourishing Cities
We'll delve into the distinct qualities of four cities—Atlanta, Columbus, Savannah, and Macon—and explore the opportunities they present for those in search of new homes in Georgia, particularly new construction homes.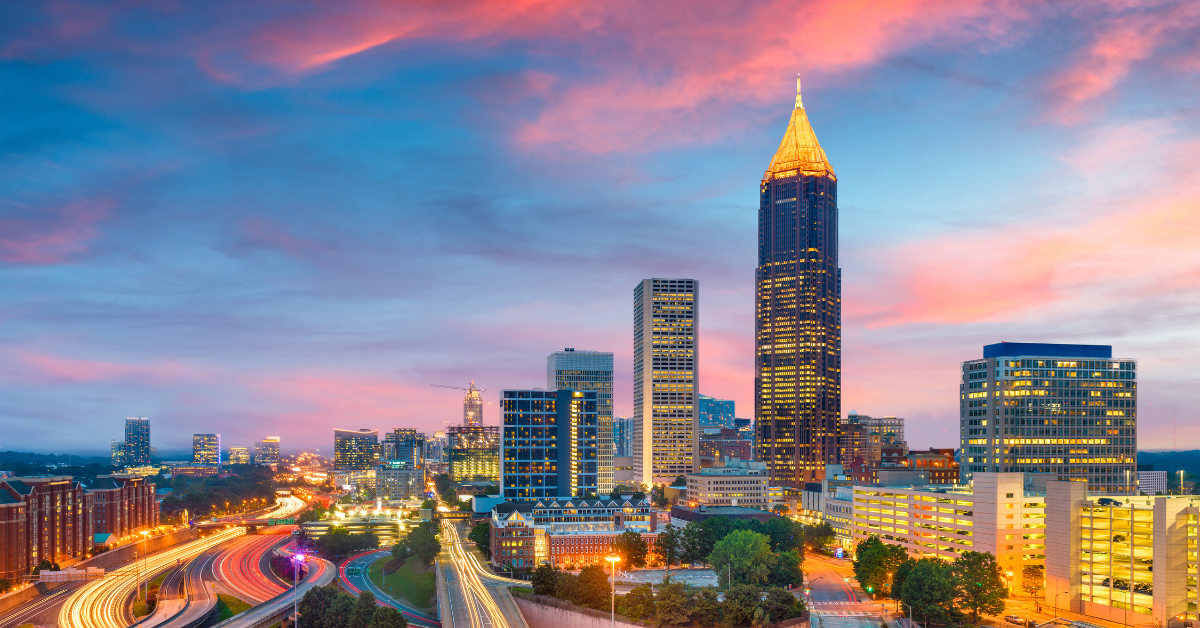 Atlanta: The Capital of the South
Renowned for its rich history and cultural diversity, Atlanta seamlessly blends Southern tradition with modern amenities, making it an ideal destination for a wide range of homebuyers. The city's dynamic evolution showcases historic landmarks alongside cutting-edge developments, offering a unique and vibrant lifestyle.
Boasting bustling districts brimming with new homes, Atlanta's real estate market caters to every preference—from contemporary high-rises to traditional Southern architecture. There's a myriad of choices for those seeking comfort, convenience, and quality construction. Whether you're captivated by history, culture, or a welcoming community, Atlanta's diverse offerings make it a city that truly suits people from all walks of life.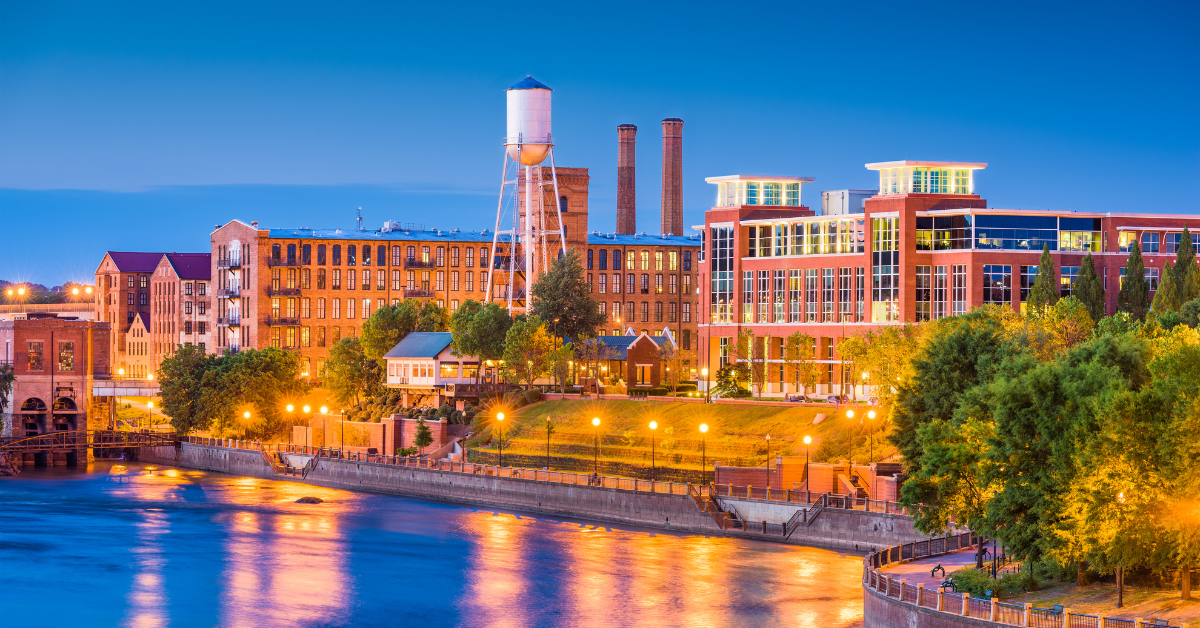 Columbus: A Blend of Nature and Urban Living
Set along the scenic Chattahoochee River, Georgia's second-largest city, Columbus, effortlessly merges the charms of nature with the conveniences of urban living. The city's strategic growth has paved the way for the construction of new homes in Georgia, creating a distinct sense of community and a welcoming atmosphere for newcomers.
Columbus is known for its commitment to preserving historical roots while embracing progress. This has led to a diverse economy and ample career opportunities. Additionally, the city is close to exhilarating outdoor adventures like whitewater rafting and hiking. But its low cost of living and notable safety might be the ultimate factors in deciding if it's the right community to call home for you.
Explore Columbus Metro Homes →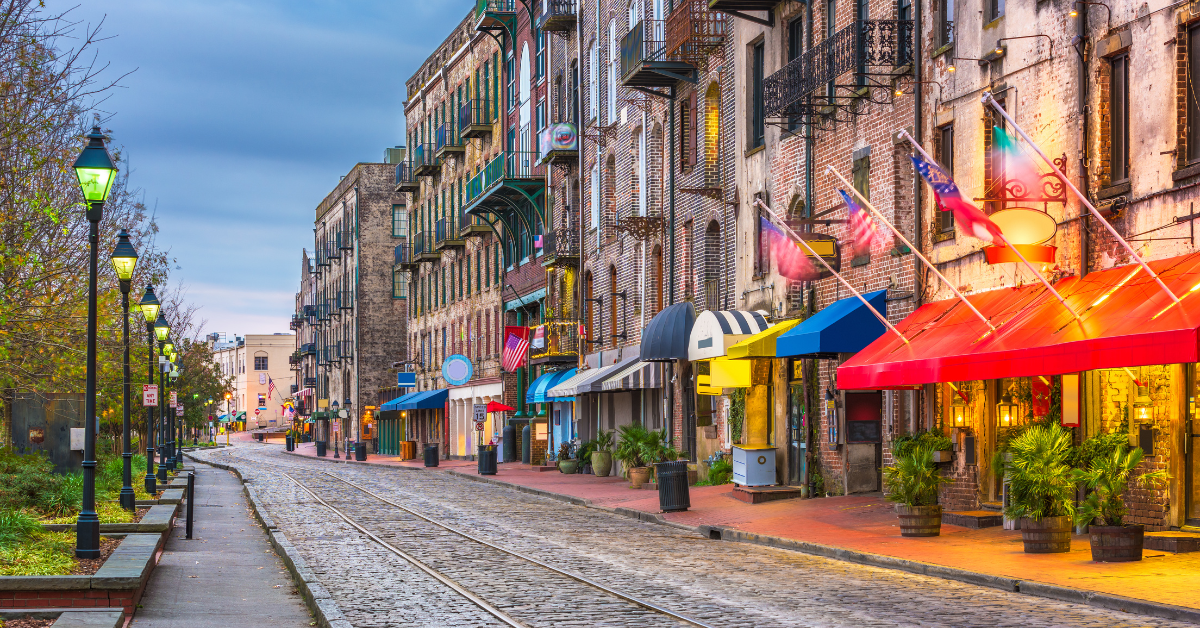 Savannah: Southern Charm and Historic Elegance
Savannah is the epitome of southern charm and historic elegance, with its cobblestone streets, grand antebellum mansions, and lush public squares. But, beneath this veil of historic elegance, the area surrounding Savannah is also moving with the times, particularly visible in its housing landscape. The real estate market here is experiencing a surge in new construction homes, thoughtfully designed to complement Savannah's unique architectural panorama.
Moreover, owning a home in Savannah means becoming part of a close-knit community that treasures its cultural heritage and celebrates the arts. The city's calendar is filled with festivals, art exhibits, and gatherings that foster a strong sense of belonging. From the picturesque waterfront to the enchanting Forsyth Park, Savannah offers a desirable backdrop for buying a new home.
Explore Savannah Metro Homes →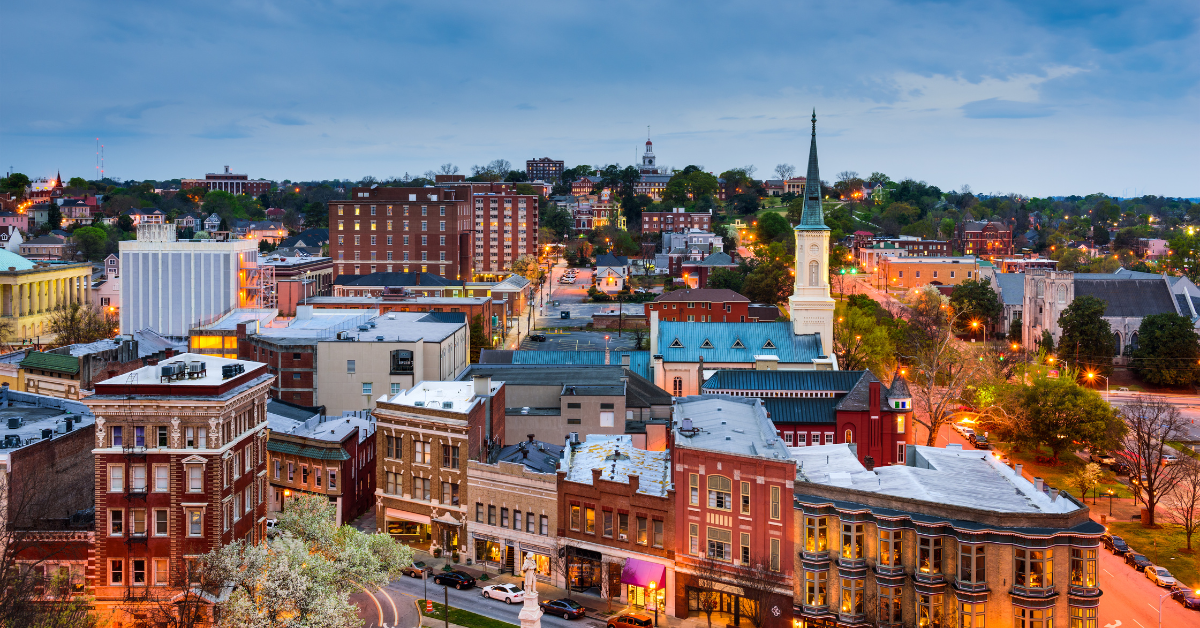 Macon: Heartfelt Southern Hospitality
Macon is a city that greets you with open arms, offering a warm and welcoming environment for all. This city is deeply rooted in music heritage, producing legends like Otis Redding and the Allman Brothers Band. Its new construction homes echo this unique blend of the past and present, featuring modern amenities set against the backdrop of traditional architecture.
Featuring a central location, Macon provides convenient access to major highways and a range of recreational opportunities, from exploring Ocmulgee Mounds National Historic Park to enjoying the local food scene. It's also known for hosting a plethora of local events, art festivals, and cultural celebrations. Buying a home in Macon not only grants you a piece of its rich heritage but also offers the chance to contribute to its ever-evolving story.
Begin Your Next Chapter in Georgia
Whether you seek the energy of Atlanta, the natural beauty of Columbus, the historical elegance of Savannah, or the heartfelt hospitality of Macon, Georgia's new home builders offer something for everyone.
The availability of new construction homes in these vibrant cities is vast, providing quality options for homebuyers eager to embark on a new chapter in the Peach State. Discover the new home of your dreams in Georgia's top cities, where affordability meets style, comfort, and quality.
Start your search for new homes in Georgia with Century Communities today, offering exceptional new construction homes in the best locations across the state.