Century Complete
|
Commercial Point, OH 43116
Genoa Crossing
Single Family Homes
5 Floor Plans Available
324 Genoa Road,
Commercial Point, OH 43116
740-300-1395
Sales Office Hours
Sales Office Hours
Monday 10:00 AM - 7:00 PM
Tuesday 10:00 AM - 7:00 PM
Wednesday 10:00 AM - 7:00 PM
Thursday 10:00 AM - 7:00 PM
Friday 10:00 AM - 7:00 PM
Saturday 10:00 AM - 7:00 PM
Sunday 10:00 AM - 7:00 PM
New homes in Commercial Point, Ohio
Studio Information:
Ohio Studio
8000 Factory Shops Boulevard, Suite 470
Jeffersonville, OH 43128
Phone: 740.300.1395
Genoa Crossing is a beautiful new home community featuring 3-4 bedroom homes. Located just south of Columbus, Ohio's state capital, Genoa Crossing is just a short drive away from the Scioto River with its trails, museums and attractions and an incredible culinary scene.
Inspired home designs
Check out quality layouts that may be available for purchase at this community today!
1201
Single Family Home
1209 sq ft
4 br
2 ba
1 bay
1401
Single Family Home
1405 sq ft
3 br
3 ba
1 bay
1601
Single Family Home
1603 sq ft
3 br
3 ba
1 bay
1801
Single Family Home
1801 sq ft
4 br
3 ba
1 bay
2001
Single Family Home
2010 sq ft
4 br
3 ba
1 bay
Request Information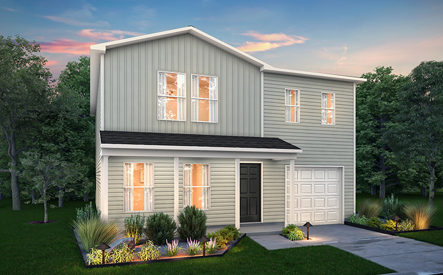 Genoa Crossing
Single Family Homes
324 Genoa Road
Commercial Point OH 43116