Century Complete
|
Woodleaf, NC 27054
Covington Heights
Single Family Homes
2 Floor Plans Available
1013 Bearwick Ct,
Woodleaf, NC 27054
704-494-0995
Sales Office Hours
Sales Office Hours
Monday 10:00 AM - 7:00 PM
Tuesday 10:00 AM - 7:00 PM
Wednesday 10:00 AM - 7:00 PM
Thursday 10:00 AM - 7:00 PM
Friday 10:00 AM - 7:00 PM
Saturday 10:00 AM - 7:00 PM
Sunday 10:00 AM - 7:00 PM
New homes in Woodleaf, North Carolina
Studio Information:
Charlotte Studio
9325 Center Lake Drive, Suite 160
Charlotte, NC 28216
Phone: 704.494.0995
Explore new homes for sale in Woodleaf, NC from Century Complete—the national leader in online homebuying. Conveniently situated near NC 70, Covington Heights—an easy drive from Salisbury, Statesville, and Mocksville—boasts scenic sprawling landscapes and an abundance of outdoor recreation activities at Lake Norman, High Rock Lake and Boone's Cave. The vibrant community is also home to the annual Woodleaf Tomato Festival, a popular event held each summer. Choose from an inspired selection of two-story floor plans with beautiful open-concept layouts and modern included features. If you are looking for new homes for sale near Salisbury, NC, look no further. Check out all that we have to offer at Covington Heights today!
Inspired home designs
Check out quality layouts that may be available for purchase at this community today!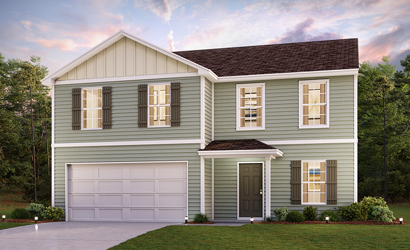 ESSEX
Single Family Home
2014 sq ft
4 br
2.5 ba
2 bay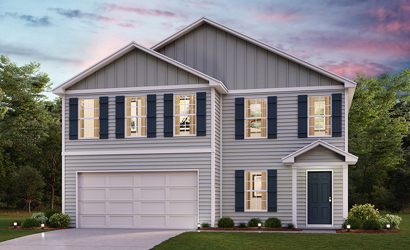 KINGSTON
Single Family Home
2376 sq ft
4 br
2.5 ba
2 bay
Similar Communities Near You
Request Information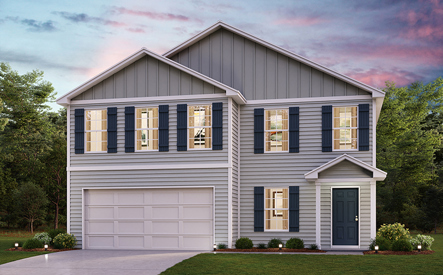 Covington Heights
Single Family Homes
1013 Bearwick Ct
Woodleaf NC 27054