Century Complete
|
Harmony, NC 28634
Rock Gate Estates
Single Family Homes
3 Floor Plans Available
Mt Bethel Rd & 4 Andrews Dr,
Harmony, NC 28634
704-494-0995
Sales Office Hours
Sales Office Hours
Monday 10:00 AM - 7:00 PM
Tuesday 10:00 AM - 7:00 PM
Wednesday 10:00 AM - 7:00 PM
Thursday 10:00 AM - 7:00 PM
Friday 10:00 AM - 7:00 PM
Saturday 10:00 AM - 7:00 PM
Sunday 10:00 AM - 7:00 PM
New homes in Harmony, North Carolina
Studio Information:
Charlotte Studio
9325 Center Lake Drive, Suite 160
Charlotte, NC 28216
Phone: 704.494.0995
Offering quality new construction homes in Harmony, NC, Rock Gate Estates features small-town charm just 50 miles north of Charlotte. These new single-family homes boast inspired open-concept floor plans with desirable included features—like stainless-steel appliances and granite countertops. You'll also love close proximity to open space, parks, popular eateries and more. And with quick access to I-77 and I-40, big-city entertainment is never far from reach. Explore all that our Century Complete homes have to offer in Harmony and find more home for less money today.
Inspired home designs
Check out quality layouts that may be available for purchase at this community today!
1602
Single Family Home
1606 sq ft
3 br
3 ba
2 bay
1802
Single Family Home
1811 sq ft
4 br
3 ba
2 bay
2002
Single Family Home
2009 sq ft
4 br
3 ba
2 bay
Request Information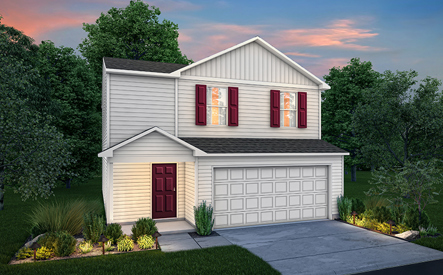 Rock Gate Estates
Single Family Homes
Mt Bethel Rd & 4 Andrews Dr
Harmony NC 28634