Century Complete
|
Pontiac, MI 48342
Fairview Village
Single Family Homes
3 Floor Plans Available
University Drive & Brady Lane,
Pontiac, MI 48342
248-621-2895
Sales Office Hours
Sales Office Hours
Monday 10:00 AM - 7:00 PM
Tuesday 10:00 AM - 7:00 PM
Wednesday 10:00 AM - 7:00 PM
Thursday 10:00 AM - 7:00 PM
Friday 10:00 AM - 7:00 PM
Saturday 10:00 AM - 7:00 PM
Sunday 10:00 AM - 7:00 PM
New homes in Pontiac, Michigan
Studio Information:
Brighton Studio
8373 W Grand River
Brighton, MI 48381
Phone: 248.621.2895
Beautiful Fairview Village, in Pontiac, Michigan, is located only a short distance from E Walton Boulevard. You'll find fun shopping and a golf course nearby. Century Complete Homes offers brand new two-level homes built with top construction quality. These homes have full basements — a substantial value. Basements provide storage and make great play areas. You'll appreciate the varied and different home sites.
Inspired home designs
Check out quality layouts that may be available for purchase at this community today!
DUPONT
Single Family Home
1774 sq ft
4 br
3 ba
2 bay
ESSEX
Single Family Home
2014 sq ft
4 br
3 ba
2 bay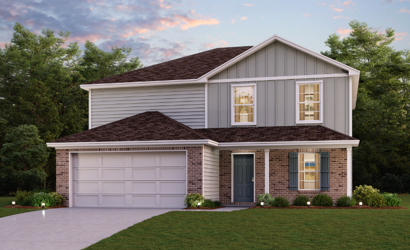 GARDNER
Single Family Home
2180 sq ft
5 br
3 ba
2 bay
Similar Communities Near You
Request Information
Fairview Village
Single Family Homes
University Drive & Brady Lane
Pontiac MI 48342