Century Complete
|
Thomasville, NC 27360
Blackberry Hills
Single Family Homes
2 Floor Plans Available
Blackberry Rd. & Monroe Dr.,
Thomasville, NC 27360
336-889-0095
Sales Office Hours
Sales Office Hours
Monday 10:00 AM - 7:00 PM
Tuesday 10:00 AM - 7:00 PM
Wednesday 10:00 AM - 7:00 PM
Thursday 10:00 AM - 7:00 PM
Friday 10:00 AM - 7:00 PM
Saturday 10:00 AM - 7:00 PM
Sunday 10:00 AM - 7:00 PM
New Houses in Thomasville, North Carolina
Studio Information:
High Point Studio
1225 Eastchester Drive
High Point, NC 27265
Phone: 336.889.0095
Welcome to Blackberry Hills, a new home community featuring inspired new houses for sale in Thomasville, NC from Century Complete, a national leader in online homebuying. Nestled in the I-85 corridor near Lexington, Winston-Salem and Greensboro, Thomasville combines small-town living with the convenience of a short drive to regional economic and cultural hubs. Designated an All-American City, Thomasville boasts many local attractions, including a bustling downtown district, Civil War landmarks, antique shops, locally made furniture, world-famous barbeque, concerts, parades and much more. Recreational enthusiasts will enjoy visiting local golf courses, sports facilities and parks. Blackberry Hills offers some of the best homebuying sites near Winston-Salem, NC, showcasing an inspired selection of floor plans with contemporary open-concept layouts and designer-selected finishes. Explore these pre-construction homes for sale near Greensboro, NC and start your dream home journey today!
Inspired home designs
Check out quality layouts that may be available for purchase at this community today!
DUPONT
Single Family Home
1774 sq ft
4 br
3 ba
2 bay
ESSEX
Single Family Home
2014 sq ft
4 br
3 ba
2 bay
Request Information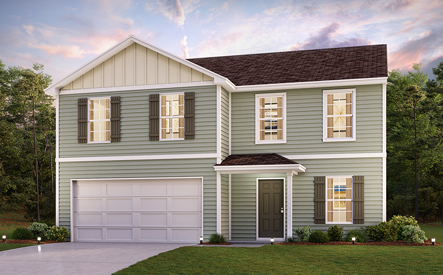 Blackberry Hills
Single Family Homes
Blackberry Rd. & Monroe Dr.
Thomasville NC 27360