Century Complete
|
Lexington, NC 27295
Theo Ridge
Single Family Homes
2 Floor Plans Available
200 Lingle Farm Rd & 5699 W Old Hwy,
Lexington, NC 27295
336-889-0095
Sales Office Hours
Sales Office Hours
Monday 10:00 AM - 7:00 PM
Tuesday 10:00 AM - 7:00 PM
Wednesday 10:00 AM - 7:00 PM
Thursday 10:00 AM - 7:00 PM
Friday 10:00 AM - 7:00 PM
Saturday 10:00 AM - 7:00 PM
Sunday 10:00 AM - 7:00 PM
New homes in Lexington, North Carolina
Studio Information:
High Point Studio
1225 Eastchester Drive
High Point, NC 27265
Phone: 336.889.0095
If you're looking for new homes in Lexington, NC, it's time to discover Theo Ridge from Century Complete—a national leader in online homebuying. Conveniently situated 20 miles from the Winston-Salem area—near US HWY 64, I-285, and I-85—Theo Ridge offers easy access to the region's premier shopping, employment and entertainment hubs. Lexington, NC is known for its premium wineries—including the esteemed Curran Alexander Vineyard—and for world-famous barbeque, a vibrant arts scene, antiques and destination shopping. You'll also love Lexington's abundance of recreational opportunities—scenic community parks, High Rock Lake and Boone's Cave Park. Choose from an inspired selection of two-story single-family floor plans with inspired open-concept layouts and modern included features. Visit us today to explore quality new homes for sale in Lexington, NC!
Inspired home designs
Check out quality layouts that may be available for purchase at this community today!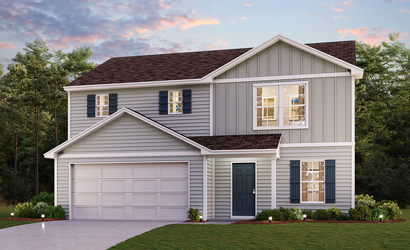 DUPONT
Single Family Home
1774 sq ft
4 br
3 ba
2 bay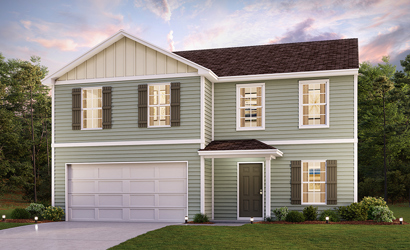 ESSEX
Single Family Home
2014 sq ft
4 br
2.5 ba
2 bay
Similar Communities Near You
Request Information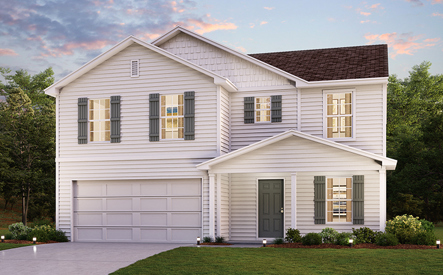 Theo Ridge
Single Family Homes
200 Lingle Farm Rd & 5699 W Old Hwy
Lexington NC 27295