Century Complete
|
Conover, NC 28613
Piper's Ridge
2 Floor Plans Available
Piper's Ridge Circle NW & 16th St NW,
Conover, NC 28613
704-494-0995
Sales Office Hours
Sales Office Hours
Monday 10:00 AM - 7:00 PM
Tuesday 10:00 AM - 7:00 PM
Wednesday 10:00 AM - 7:00 PM
Thursday 10:00 AM - 7:00 PM
Friday 10:00 AM - 7:00 PM
Saturday 10:00 AM - 7:00 PM
Sunday 10:00 AM - 7:00 PM
New homes in CONOVER, North Carolina
Studio Information:
Charlotte Studio
9325 Center Lake Drive, Suite 160
Charlotte, NC 28216
Phone: 704.494.0995
Don't miss the chance to call Piper's Ridge home! Limited opportunity with only 16 homes in this Conover community. Minutes away from easily accessible I-40, Hwy 70, Hwy 16, and the city of Charlotte, located less than an hour away. Enjoy the Lyle Creek Greenway Trailhead and the towns of Newton and Hickory that are all just a few miles away.
Buy online today!
Lock in your new home through our convenient and completely online Buy Now process.
1778 Pipers Ridge Cir NW | Lot 0020
DUPONT
Single Family Home
1,774 sq ft
4 br
3 ba
2 bay
Inspired home designs
Check out quality layouts that may be available for purchase at this community today!
DUPONT
Single Family Home
1774 sq ft
4 br
3 ba
2 bay
ESSEX
Single Family Home
2014 sq ft
4 br
3 ba
2 bay
Request Information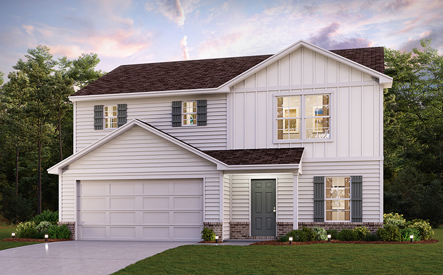 Piper's Ridge
Piper's Ridge Circle NW & 16th St NW
Conover NC 28613