211 Scarlett Way | Lot 0012
Plan 4 |

Promontory at Ridgemark
3249 sq ft
4 beds
3.5 baths
2 floors
3 bays
Promontory at Ridgemark
211 Scarlett Way,
Hollister, CA 95023
925-234-9015
Sales Office Hours
Sales Office Hours
Monday 12:00 PM - 05:00 PM
Tuesday 10:00 AM - 05:00 PM
Wednesday 10:00 AM - 05:00 PM
Thursday 10:00 AM - 05:00 PM
Friday 10:00 AM - 05:00 PM
Saturday 10:00 AM - 05:00 PM
Sunday 10:00 AM - 05:00 PM
Overview
This Beautiful South Facing two story home is located close to The Ridgemark Golf Club & Resort, between the mountains and foothills of the Gabilan and Diablo Ranges, with the most spectacular Ridge breath-taking views! This home features: 4/bed, 3.5/BA and 3bay Car Garage. Options included: Covered Outdoor Room with Balcony at Primary Suite, Espresso Cabinets throughout whole House, Century Home Connect, Electric Fireplace, Sliding Door @ Great Room (Windor) and much more! All located in spacious 12,235 sq. ft Lot size!
Explore homesites at this community!
Get a feel for the neighborhood and find the right homesite for you.
Promontory at Ridgemark
Join Our VIP List Today!
Explore exceptional new homes in Hollister, CA, built by Century Communities—a top 10 U.S. homebuilder. Promontory at Ridgemark is located in Hollister, CA, a beautiful Central California community offering a slower pace of life. Situated near Highway 25, Hollister boasts a prime location with convenient access to the Greater Bay Area's sought-after employment, cultural and entertainment centers. For recreational enthusiasts, Hollister is close to Fremont Peak State Park, Hollister Hills SVRA, the Pacific Coast beaches and much more. Promontory at Ridgemark showcases innovative floor plans with contemporary open-concept layouts and stylish finishes. If you're searching for exceptional new homes for sale in Hollister, CA, look no further. Discover all that Promontory at Ridgemark has to offer today!
Shopping and Dining
Clocktower Plaza
Hollister, CA 95023
Target
Hollister, CA 95023
Hollister Shopping Center
Hollister, CA 95023
Request Information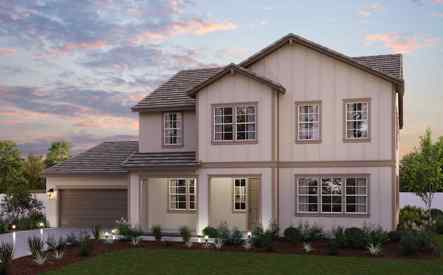 Promontory at Ridgemark
Single Family Home
211 Scarlett Way
Hollister CA 95023